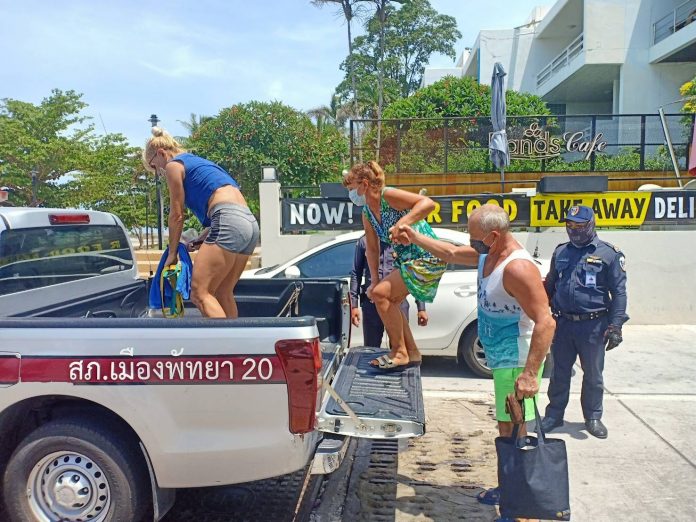 Pattaya-

Pattaya Police arrested three foreigners this morning who were violating the Governor of Chonburi's orders to stay off of public beaches at around noon at the back of a hotel in the Pratumnak area.
A video of the incident can be found here, taken by our video reporter:
Pattaya City Law Enforcement officers told The Pattaya News that they had given several soft warnings to those foreigners while they were in the water but they refused to stop swimming and shrugged off the warnings.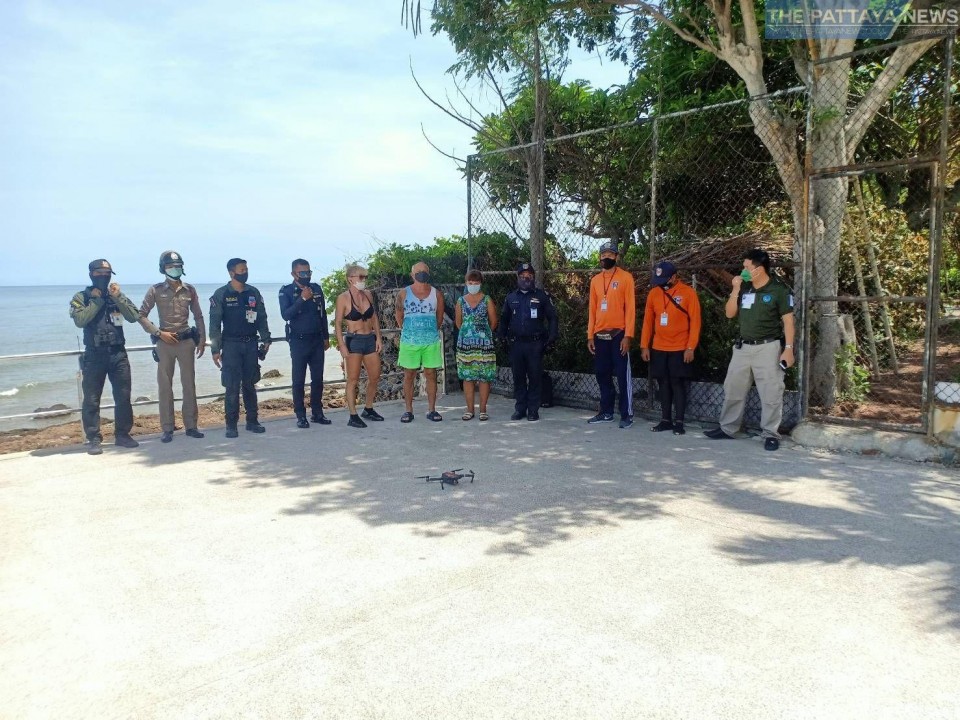 Pattaya City Law Enforcement stated that after the foreigners refused to listen to them they were forced to arrest the three. The nationality and names of the foreigners were not released by Pattaya Police.
All three were were taken to the Pattaya City Police Station for further legal action.
The punishment is up to one year in jail or a fine up to 100,000 baht or both. These fall under strict emergency decree laws meant to stop the control of the spread of the Covid19 Coronavirus.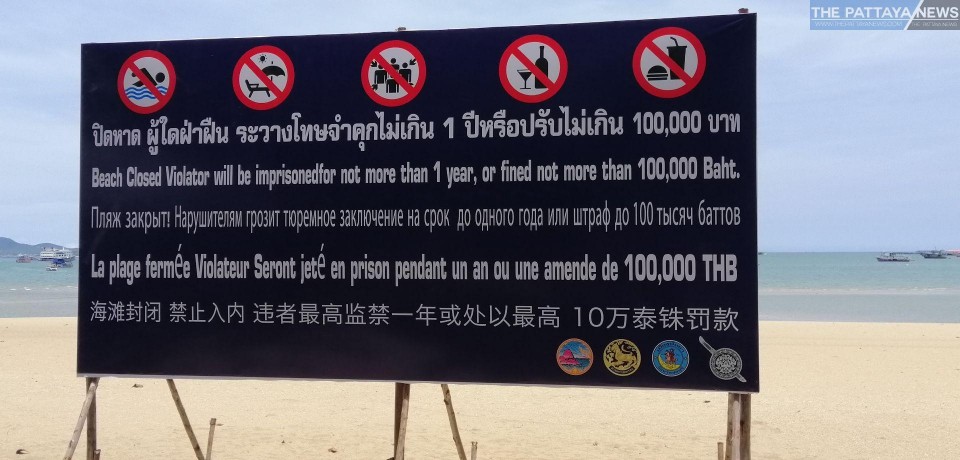 The beaches have numerous signs and tape to clearly state they are closed. Officials have said the closure of beaches is primarily to discourage travel from people from other provinces until the situation is resolved in Thailand.