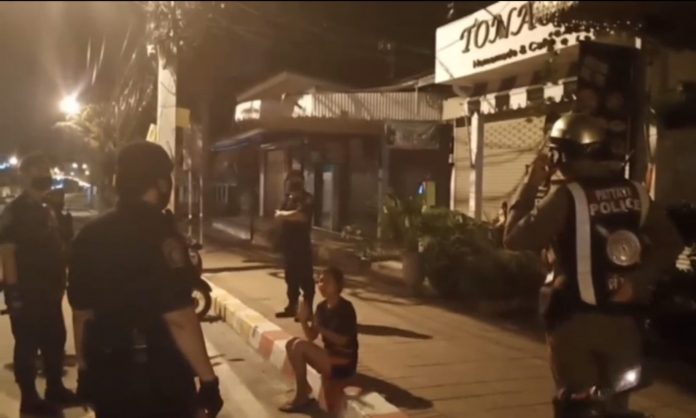 Pattaya-
A heavily intoxicated woman has allegedly slashed her husband's hand in Pattaya last night, on the very first day of legal alcohol sales in Chonburi after a three week ban to help stop the potential spread of Covid-19.
A video of the aftermath of the incident is here:
The Pattaya City Police was notified of the incident at 11:00PM on Pattaya Naklua Road.
Police, emergency responders and The Pattaya News arrived at the scene to find a 35 year old Thai woman, Mrs. Apitsada Kaewkao, who was seemingly heavily intoxicated and having difficulty holding a coherent conversation.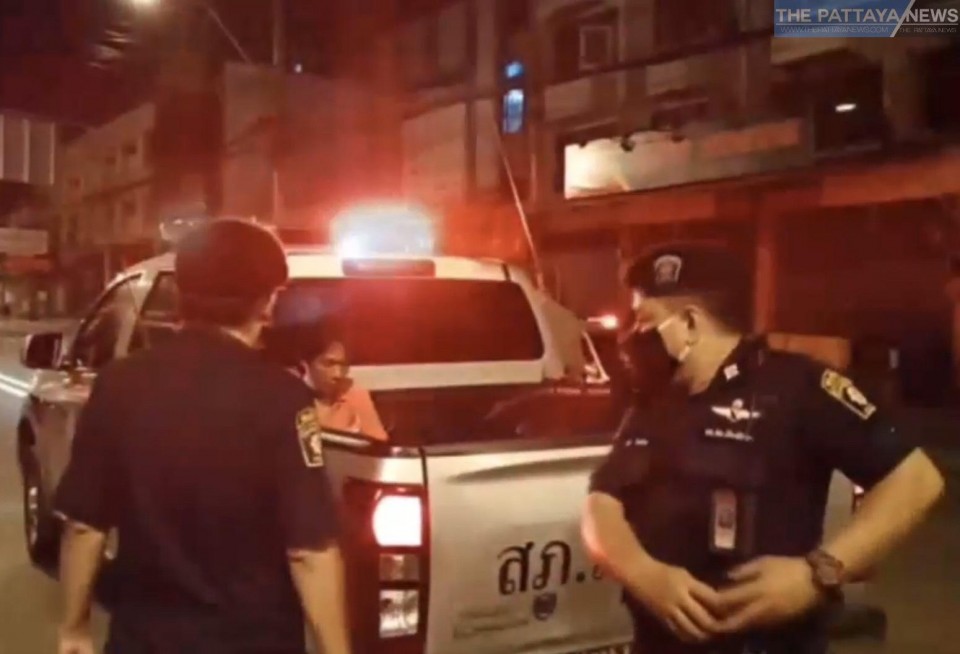 Police also found 44 year old Mr. Suthon Suwannak who had sustained slashing related injuries on his left hand. He was taken to a local hospital for medical assistance.
Witnesses who were present during the domestic dispute allegedly told police that the wife always hurt her husband when she was drunk. She had allegedly been sober for several weeks as she was unable to purchase alcohol but had been drinking all day since sales had reopened at her home.
Police did not state what the argument between the two were. It is unclear if Mrs. Apitsada will face legal charges for the incident or if her husband will ask for prosecution. Mrs. Apitsada was too intoxicated to be able to properly answer any questions at the time of the incident.