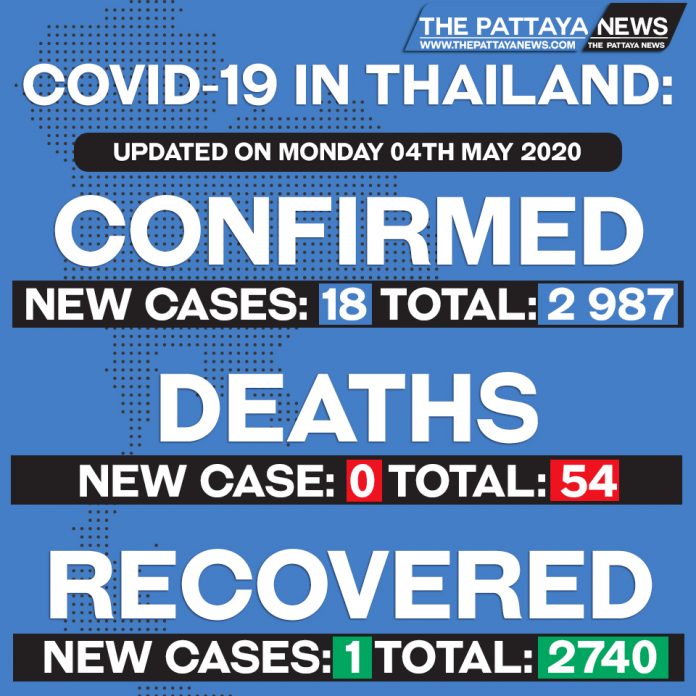 Bangkok-
At the daily press conference for the current situation with Covid-19 presented by Dr. Taweesin Visanuyothin, the spokesman for the Covid19 Coronavirus Situation Administration or CCSA in Bangkok, eighteen new imported cases of Covid-19 were announced.
All eighteen cases were imported cases in Songkhla of illegal immigrants in the detention center on the Malaysian Border. None of the illegal migrants had any time in the general population. All are in state quarantine.
This means that for the first time in months and the first time since the outbreak seriously began, zero locally spread cases were found in the entire country.
Dr. Taweesin also addressed the rumors of forty cases in Yala, primarily also from imported cases. It now appears that the cases were not infected, however they are being retested. Thai media and several officials stated this morning that the cases also appear to be false.
The CCSA has said that multiple border villages and areas are on complete lockdown as the area is the current red or hot zone for cases in the country. Local residents have been told to report any strangers attempting to cross the border and have been complying for fear of the virus spreading. Border security has been significantly increased and Thai officials are working with Malaysian officials to make it clear to keep the border secure.
A large majority of patients remaining in the hospital, less then 200 in total, are now illegal migrants detained at or near the Malaysian Border.
There were no new deaths recorded today and one additional recovery.