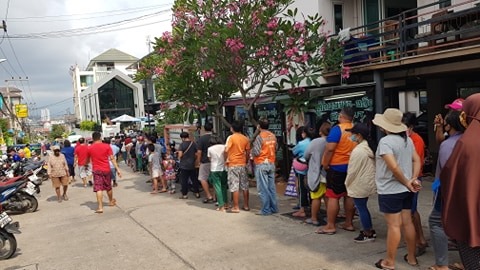 BANGKOK (NNT) – The government's Center for COVID-19 Situation Administration has expressed concern about the impact of the coronavirus (COVID-19) pandemic on people's mental health, which can lead to suicide.
Speaking of a spike in suicides during the pandemic, the CCSA Spokesman, Dr. Taweesin Visanuyothin, said the government and the Ministry of Public Health are fully aware of the gravity of the issue and are searching for solutions, using information from academics and various sources.
According to a report released by the Department of Mental Health, this is a global crisis. It has affected people's physical and mental health. Physicians around the world have predicted that the number of deaths from self-harm or suicide will increase during this pandemic. The Department of Mental Health is looking into this problem. Different sectors in many countries are also working together to address the issue.
If people are aware of relatives or other individuals who may have suicidal thoughts, they can contact the Department of Mental Health's hotline service. Although the number of suicides is currently lower than that during the Tom Yum Kung financial crisis, all sides have to work together to solve it.