Pattaya-
A local Pattaya music shop owner took it upon himself along with support from Fabolous 103 FM to help dozens of unemployed Pattaya area musicians this afternoon by delivering them food and supplies.
Mr. Suthep Silpa, 71, the owner of the Sound House on Pattaya Klang, brought meals, dry food, water and some money to many local area musicians who are all unemployed during the current crisis. The food and donations were helped to be raised by Fabolous 103 FM.
Mr. Silpa said that Pattaya has a vibrant music scene, with an estimated five hundred musicians and two hundred singers employed full time at the cities thousands of entertainment venues.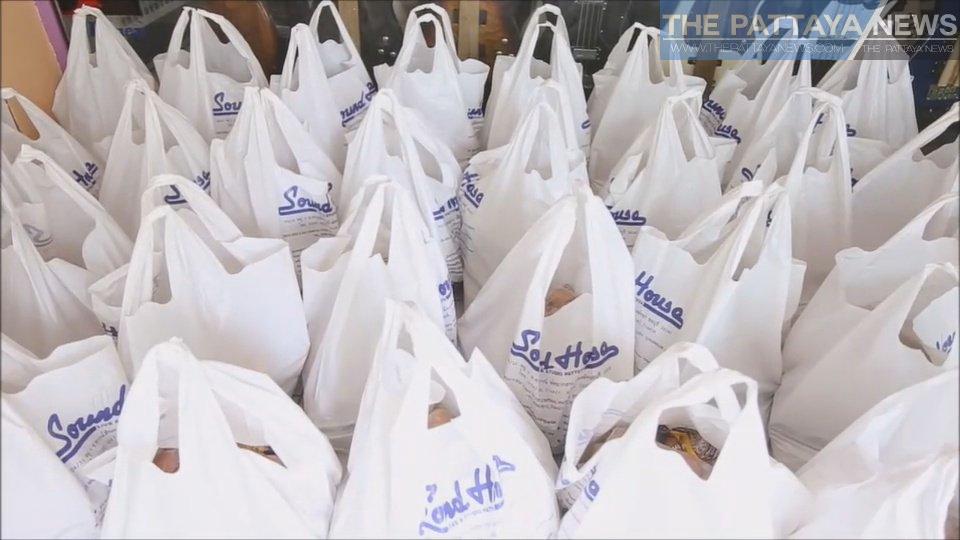 However, with the threat of Covid-19 and the closure of the substantial entertainment industry in Pattaya, all of the local musicians are now unemployed. Some attempted to play on sidewalks but were asked by law enforcement to stop as it could cause gatherings of people to watch.
Mr. Silpa advertised the charity through several local music forums and groups and delivered the care packages to musicians across the city, who still remain out of work, many living only on the government's financial aid of 5000 baht a month.
Photos 77kaoded.