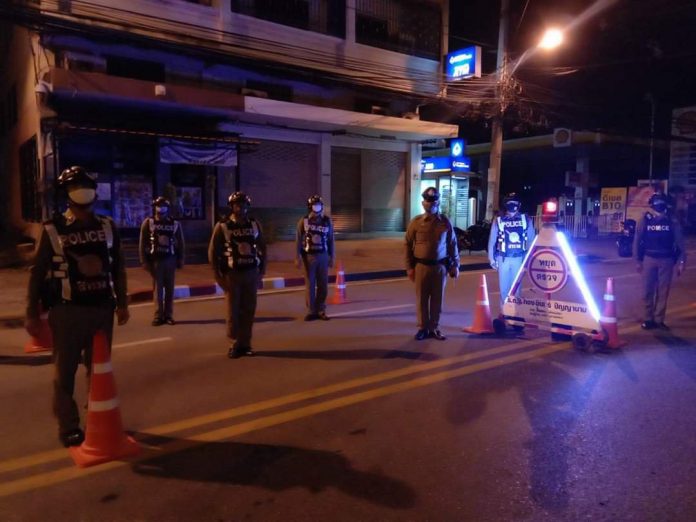 Thailand-
Dr. Taweesin Visanuyothin, the spokesperson of the Covid19 Center for Situation Administration (CCSA), announced this afternoon to the press that the CCSA has taken the advice of the National Security Council and spoken with the Prime Minister of Thailand, Prayut Chan-O-Cha, and that the Emergency Decree will be extended another month.
You can read more about this prior advice from the National Security Council below:
Thai National Security Council urges extension of Emergency Decree to control Covid-19 Coronavirus
The Pattaya News notes that this is not "technically" official until the Thai Cabinet meeting tomorrow, Tuesday, afternoon but is now nearly certain to happen after the public statements made to the press and an announcement on the Thai Government social media pages.
Dr. Taweesin stated that although some measures may be eased and will be announced later this week that the National Curfew, from 10:00 PM to 4:00 AM, will stay in place, social gatherings of all sizes are still prohibited, international inbound flights are banned except repatriated Thai Citizens and many domestic travel restrictions will take place. There was no mention of the alcoholic sales ban in every province.
Businesses "may" gradually be allowed to open next month based on a color coded system that has been developed and new rules and restrictions set into place to help stop the spread of the Covid-19 Coronavirus.
Reaction to the announcement was heavily mixed online despite the Thai Government claiming that they conducted polls that allegedly showed 70% of the public support the emergency decree being extended. They did not, however, release the details of the polls when pressed by several reporters.
Thailand reported only nine new cases of Covid-19 today, two of them imported and the vast majority of the remaining cases in Yala, in the Deep South. Millions remain out of work country wide with the vast majority of businesses still closed.
Details on restrictions being lifted in the Chonburi and Pattaya area will be addressed by orders from the Chonburi Governor later this week.