Pattaya-
The Pattaya City Police Chief, Khemmarin Pissamai, spoke to the Pattaya News and other local Thai media today regarding the closure of Pattaya beaches, parks and public spaces and why it was a difficult but needed step.
He stated that 23 people had been recently fined for violating the order of the Chonburi Governor to stay off the beaches and public areas, like parks, reservoirs, playgrounds, walkways along the parks, etc.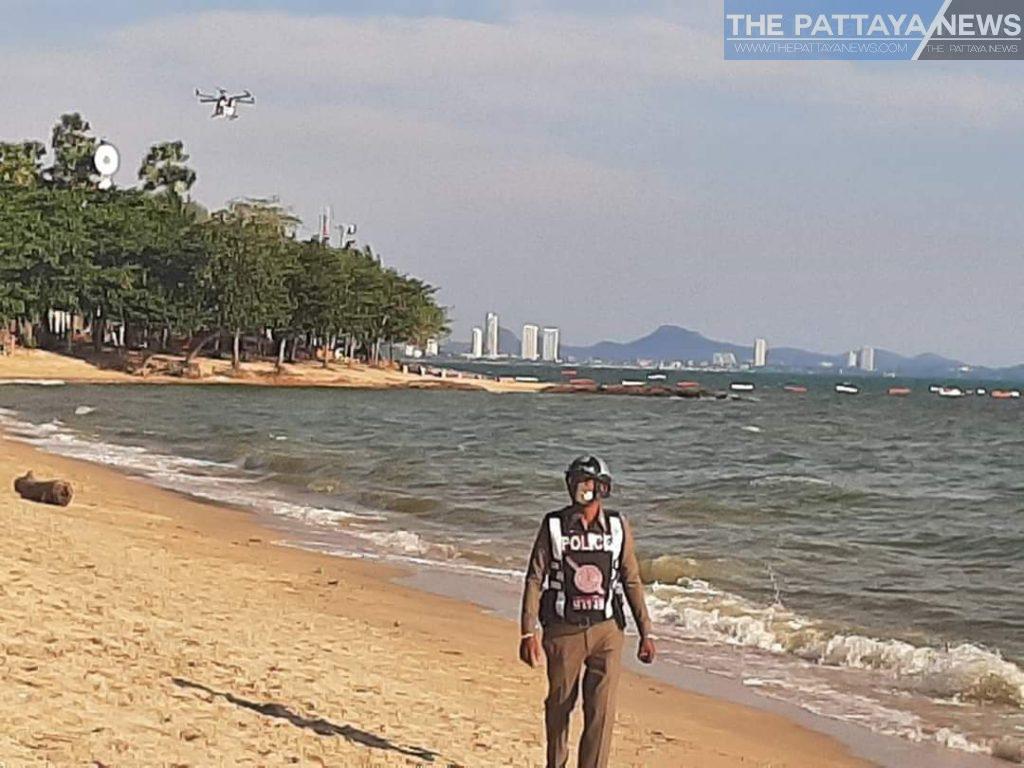 Police Chief Khemmarin said that Pattaya and the region had many unique and beautiful natural resources, islands, parks and beaches and in regular times is a worldwide popular tourist city attracting millions of visitors a year.
He told the Pattaya News he knew that this was a difficult order and he understood why some people were struggling with the thought process of "why can't I go swimming alone" or "sit alone in a park." The Police Chief said that it would be unfair for the police to selectively allow some to be on the beach and others to not be as the orders were very clear from the governor that NO activities were allowed on the beaches.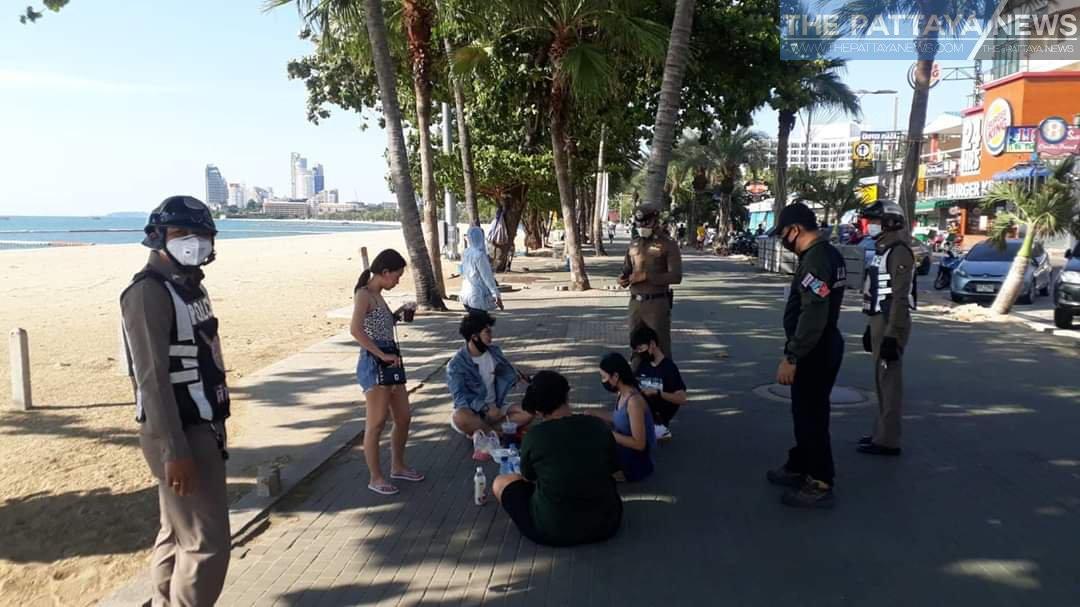 This has led to regular patrols, usage of drones, checkpoints at popular walking areas such as near the Sands Cafe, signs in multiple languages asking people to stay off the beach and other measures.
Fines can range up to 100,000 baht or several years in jail under the emergency decree currently in place Nationwide to help stop the spread of Covid19.
The Police Chief added that most of the warnings officers were giving were soft warnings and people were complying but if people refused to listen and continued to sit, eat and drink or gather on the beach or other public spaces fines had been given out.
He said that he knew everyone wanted to return to visiting the parks and beaches and if everyone followed the rules together for just a short time longer the rules would likely be eased sooner rather than later. He and all the officers of Pattaya City want to see Pattaya return to the vibrant tourist city it was before but that can only be done with the cooperation of the public.
Finally, the police chief reminded the public that mask wearing was mandatory in the city right now and fines of up to 20,000 baht could be given to those who don't comply.