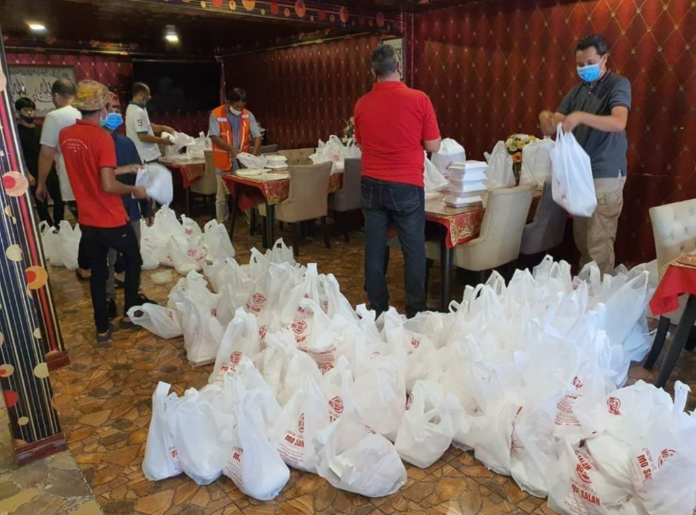 Pattaya-
Mo Salah is an Arab restaurant in Soi Arab near VC Hotel, and has been giving out 400-500 free meals with bottled water every day since the first of April.
Several members of the local Pattaya Arab expat community have sent The Pattaya News pictures and information on the great work they are doing for the community daily.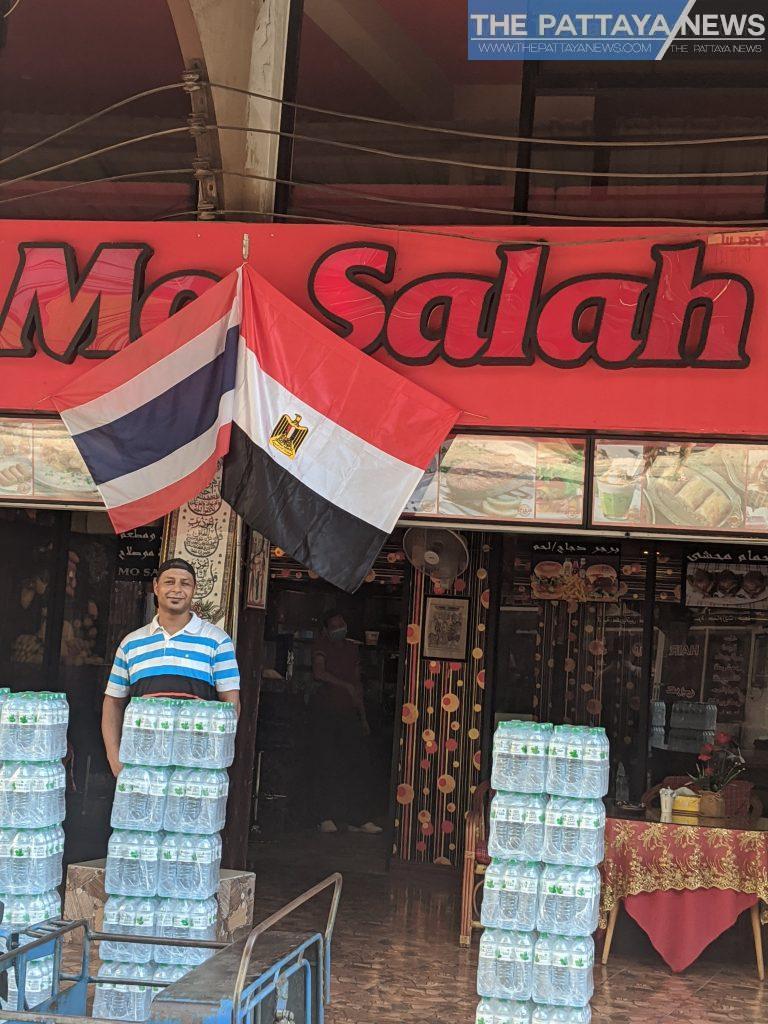 They have pledged to continue to assist the community as long as they can do so during the current Covid19 Coronavirus situation.
Dozens of businesses, as well as the Pattaya City Hall and local government have been providing for thousands of Pattaya residents who suddenly temporarily lost their jobs when rules and restrictions created to help prevent the possible spread of the Covid19 Coronavirus shut the vast majority of local business in the city, which is dominated by the entertainment and hospitality industry.