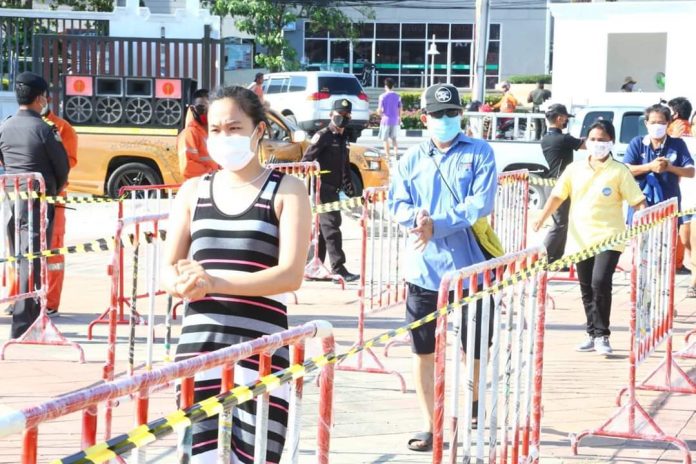 Chonburi-
The Chonburi Public Relations department posted on its social media account this morning to confirm one additional confirmed new case of the Covid19 Coronavirus.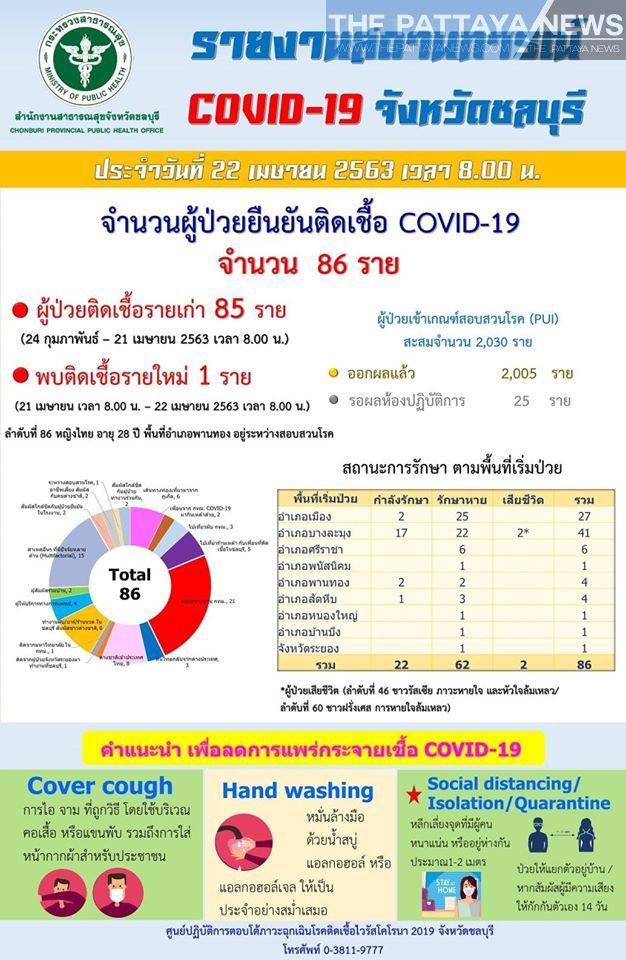 The case is in the Phan Thong district and is only the fourth case since the start of the outbreak in the district, which is located in the very North of Chonburi and is close to the Bangkok Metropolitan Area. Two of those cases have previously recovered.
The patient is described only as a Thai woman and the case is currently under investigation with contact tracing taking place.
This brings the total number of cases in Chonburi to 86, with 62 having been released and fully recovered. There have been two deaths in the province previously a French man and a Russian man.
25 patients are currently under investigation for potential symptoms of Covid-19 in Chonburi.
This is the first new confirmed case not in the Banglamung/Pattaya area for Chonburi in several weeks.