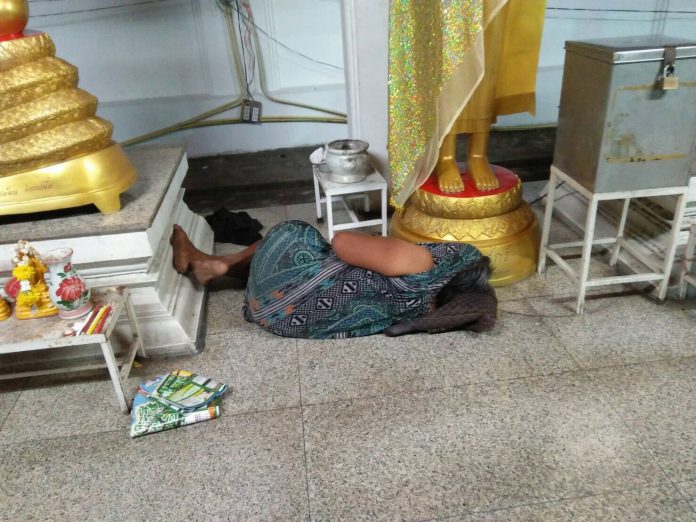 Pattaya –

Pattaya residents who live near the Chai Mongkhon temple have reached out to the local media and Chonburi Government for help with what they describe as a steadily increasing homeless population at local Buddhist temples that they believe is driven directly by the current Covid19 Coronavirus that has put the majority of Pattaya City out of work.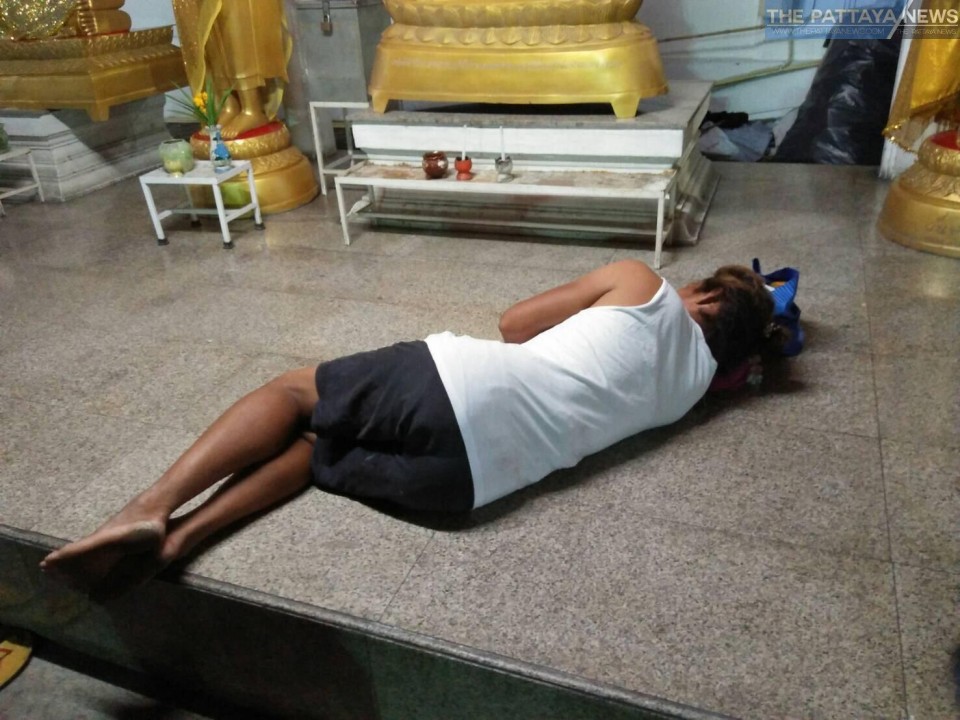 Local residents who contacted The Pattaya News have urged Pattaya City officials to solve and help the growing numbers of homeless specifically at the Chai Mongkhon Temple in South Pattaya, stating the amount of growing homeless is primarily due to the COVID19 crisis.
Here is a video of the issue:
The Pattaya News has also visited several other temples in the local area and discovered the situation is similar at most temples, with dozens of homeless found sleeping and resting on temple grounds.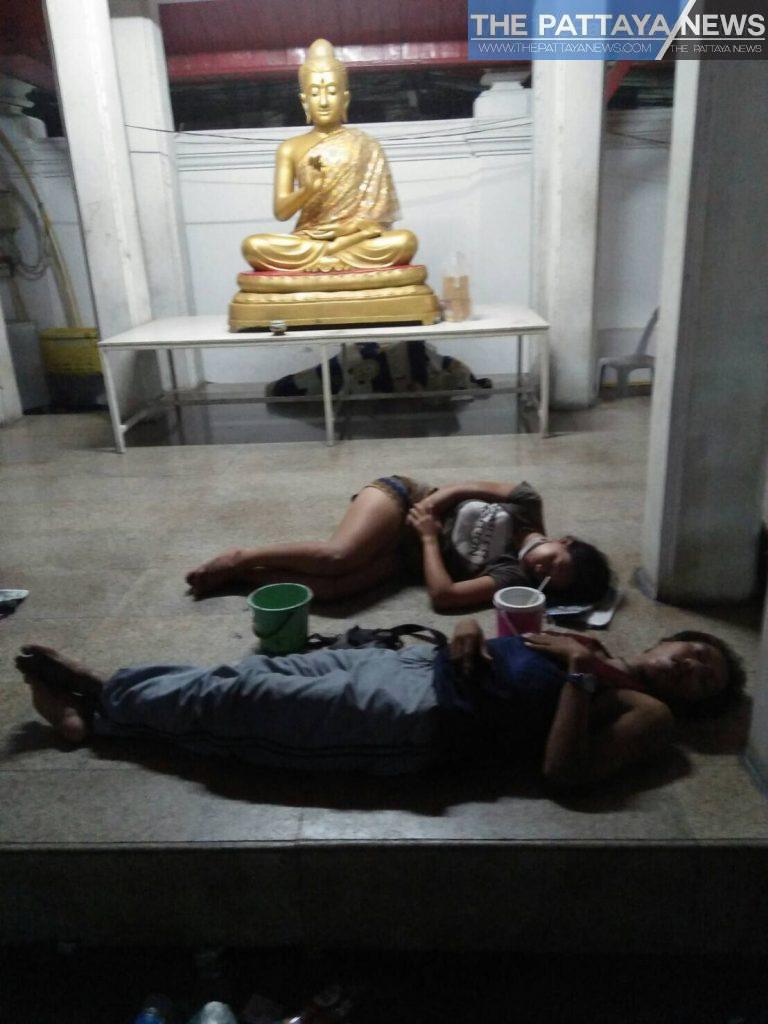 Some of the homeless appear to have health issues and injuries, according to the residents and pictures taken by The Pattaya News.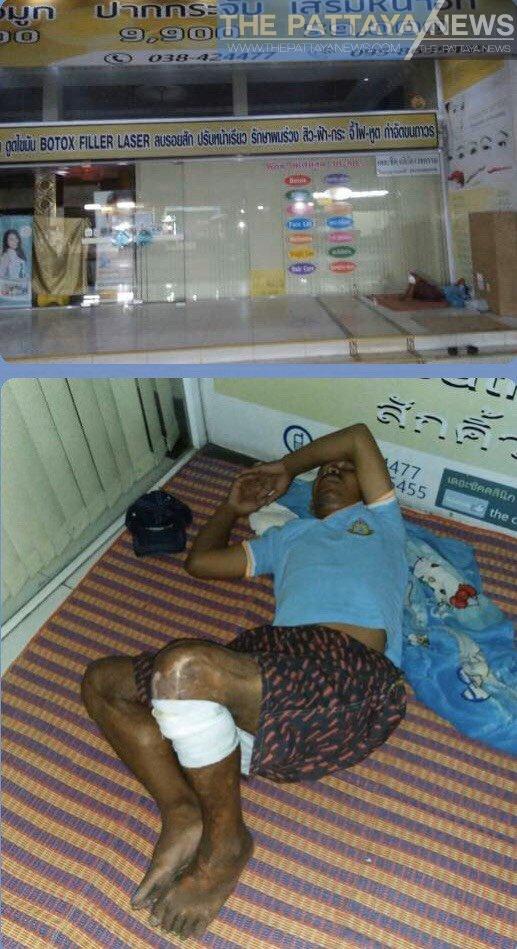 The concerned locals said Pattaya officials should do something for these problems at the temples and find further support for the growing homeless community in the area.
The Pattaya News has recently covered the amount of steadily growing homeless and spoken with the Chonburi Social Welfare department, who has sent officials to speak with the homeless and conduct health checks and states they are in the process of developing a plan to assist those found homeless by the Covid19 Coronavirus. The plan is being developed in conjunction with the Chonburi Government, the Social Welfare department stated.