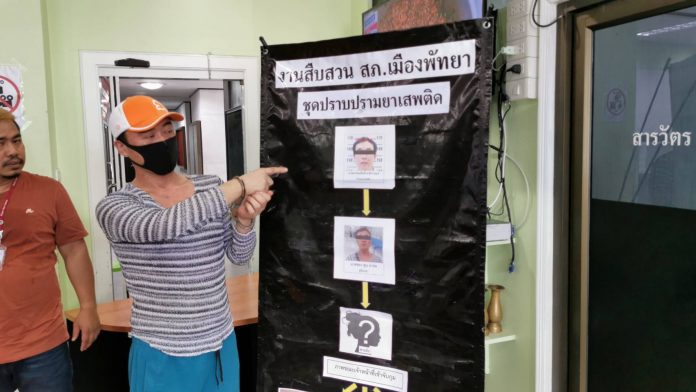 Pattaya –
An alleged Korean drug dealer has been arrested this morning in Pattaya with crystal methamphetamine in his possession.
A video of the arrest is here:
A team of the Pattaya City Police led by Police Chief Colonel Khemmarin Pitsamai has arrested 43 years old Korean National Sung Kyun Park this morning.
Police seized from him two bags of crystal methamphetamine weighing 2.4 grams, a mobile phone and a personal vehicle.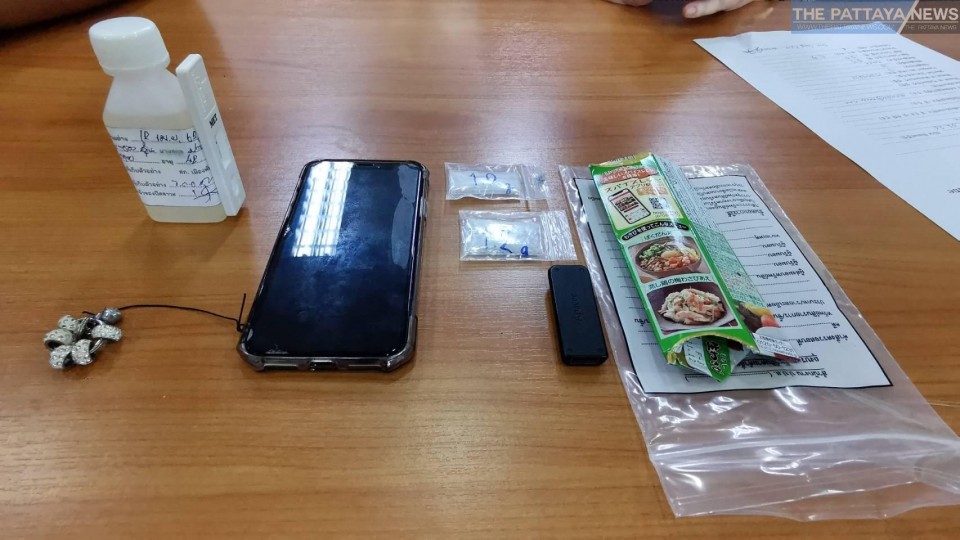 The arrest came after police had received a tip-off from a concerned citizen that Sung was selling drug to Koreans in Pattaya.
Police conducted a sting operation to buy two bags of crystal methamphetamine for 3,000 baht.
Police arrested Sung near a condominium on Thep Prasit Road in South Pattaya. Sung tried to escape but failed, according to Pattaya Police.
Sung admitted that he bought the drug from a Thai man aged around 40 for 1,500 baht per gram, however claimed he did not know the man's name or how to get in touch with him.
Sung has been charged with illegal possession of Category 1 Drugs with intent to sell.