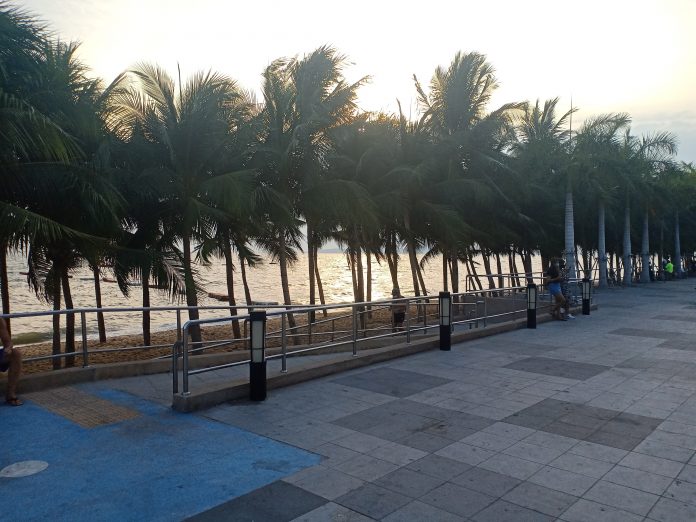 Bangkok-
All Provincial Governor's received an urgent fax late last night asking them to step up and reinforce efforts to stomp out Songkran gatherings which officially starts in only two days in Thailand, but was postponed earlier in the year by the Thai Prime Minister due to Covid19.
Although the official holiday is postponed and the days are no longer legal holidays in Thailand this year, many government officials fear that people will still attempt to celebrate Songkran either at home or in smaller groups and are doing everything in their power to encourage people not to do so in order to avoid spreading Covid19.
Songkran is normally the Thai New Year and the single biggest holiday in the Thai calendar, marked by family gatherings, water fights, religious ceremonies and many more activities. This year though, officials are asking that people have virtual water fights online and conduct their blessings through online applications and not with other people.
Domestic travel has been made difficult, if not impossible in many provinces to discourage people from going to visit family and possibly infecting them with Covid19.
The order asks governor's to ensure that gatherings don't take place. There is no limit on number of people for a gathering, even a small number of 3 or 4 drinking and socializing can be considered a gathering. Under the current emergency decree in place to fight Covid-19 this could mean up to two years in jail and a 100,000 baht fine.
Many provinces have already banned alcohol sales to discourage gatherings and socializing during Songkran.
Provincial Governor's were asked to step up patrols during the Songkran period looking for people gathering, especially home celebrations, hotel rooms, private villa parties, beaches and reservoirs. Korat closed all of its popular water based locations, ponds and reservoirs yesterday to encourage social distancing. Pattaya has stepped up beach enforcement in advance of Songkran and to keep people away from the beaches and gatherings.
The postponed dates for Songkran have not been given, likely to be late Summer if the Covid19 situation has been resolved.