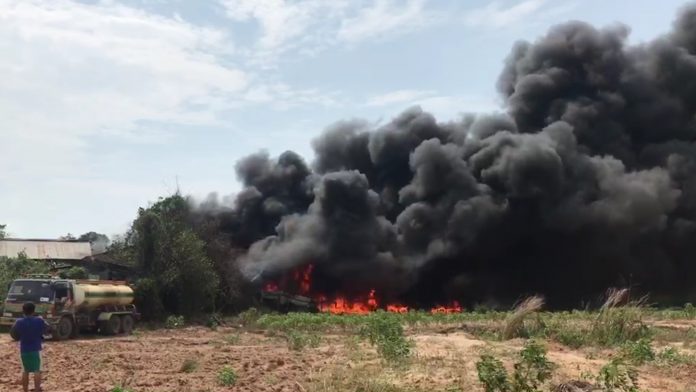 Banglamung-
A large fire has destroyed a warehouse in Banglamung this afternoon.
Firefighters were notified of the incident at 1:30PM at a warehouse in Takientia.
Fire fighters with six fire engines along with local rescue workers arrived at the warehouse which is used to store antique and recycled items.
Staffers and local residents were found to be escaping from the immediate area. Black smoke was filling the sky at the scene where the fire was ablaze. It took about two hours for local Banglamung firefighters to control the fire.
A staffer at the warehouse Ms. Thongsuk Suwasri told The Pattaya News that there were about four female staffers working at the warehouse during the blaze.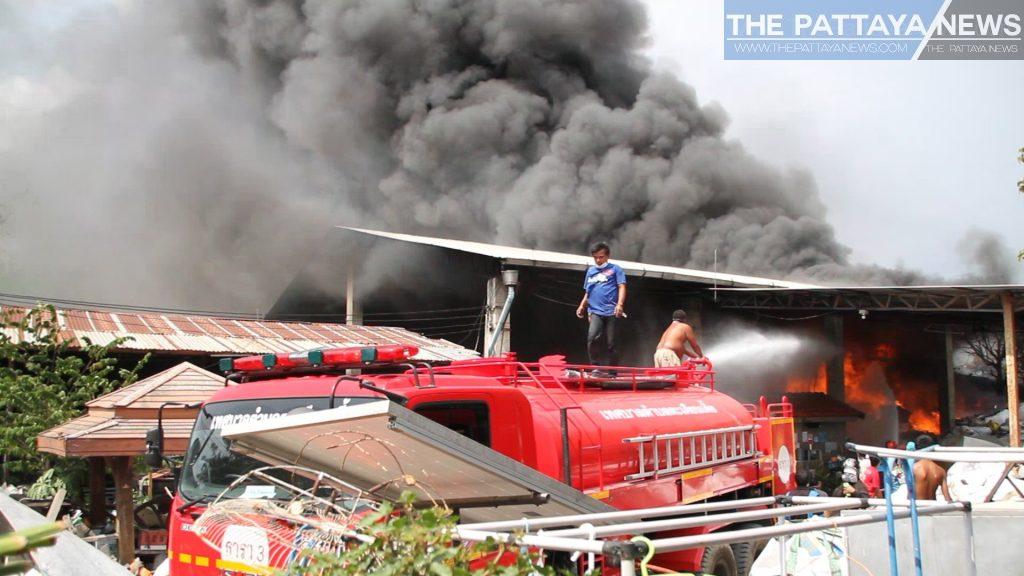 They saw smoke was coming out from a water pump. They tried to put out the fire with a fire extinguisher but failed. Luckily, nobody was injured during the blaze and all managed to escape the warehouse.
Banglamung police are continuing their investigation to find the cause of the fire. The cost of the damage is estimated at multiple millions of baht.