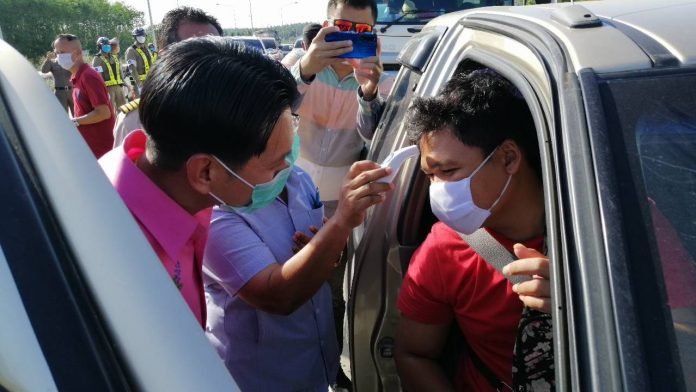 BANGKOK (NNT) – The Prime Minister has expressed concern about Thai people who return from foreign countries, after the chaos at Suvarnabhumi Airport late last week; he called on the public to understand and comply with the regulations.
Government Spokesperson Narumon Pinyosinwat disclosed that Prime Minister and Defense Minister Gen Prayut Chan-o-cha had expressed his concern about the chaos after passengers from the United States and Japan disembarked their flight at Suvarnabhumi Airport.
She said the Prime Minister had called on family members, parents and individuals returning from foreign countries to understand the government's procedures, instigated to prevent the spread of Covid-19.
Everyone returning from risk countries must follow the quarantine measures according to the Emergency Decree after arriving in Thailand. Passengers or persons permitted to enter Thailand must comply with disease prevention measures as determined by the government.
They must enter a 14-day period of quarantine and report to the Covid-19 Screening Center in their village or community. Those who violate the regulations will be prosecuted under the Emergency Decree without exception.
This is a Thai National News Bureau Official Release.