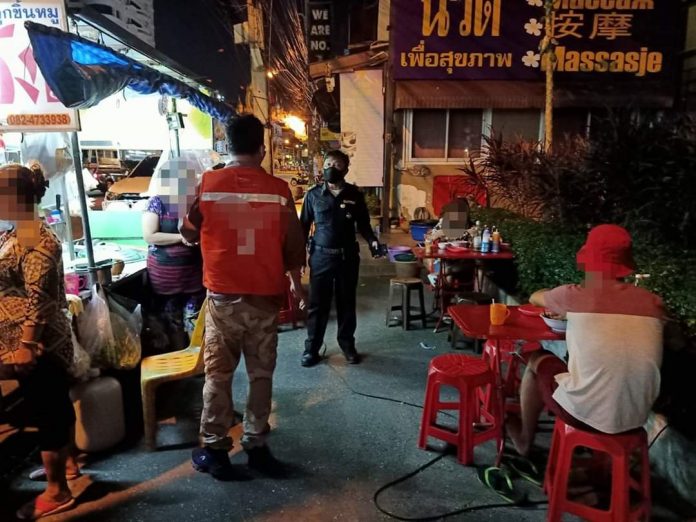 Pattaya-
Pattaya City law enforcement reported on their social media channels that they visited several Thai food vendors tonight and gave soft warnings to remove seating.
It was noted that all the vendors, mostly in Jomtien, complied.
Law Enforcement was enforcing a recent order from the Chonburi Governor meant to encourage social distancing by prohibiting seating at restaurants, including street food vendors.
They also asked street vendors to tell people not to sit on sidewalks or curbs nearby and eat in groups but to go home with their take away food. This is all to encourage social distancing.
Law Enforcement noted the vendors were compliant and removed their seating immediately. They did, however, warn that if they see vendors disobeying the soft warnings that harder warnings involving fines will take place.