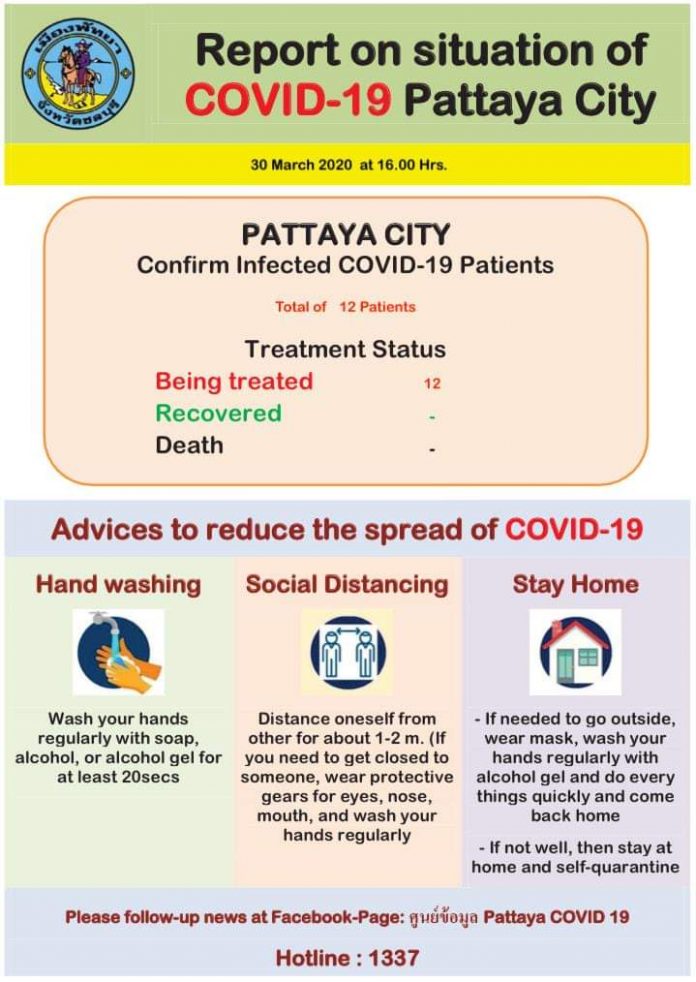 Pattaya-
Pattaya City has given a detailed breakdown on patients with Covid19 in the city, breaking down by not just foreigners but by country.
Currently Banglamung has 15 total cases. 12 of those are in Pattaya. Chonburi has 52 total cases, with two fully recovered. 50 remain in local hospitals. The majority are from Mueang Chonburi, closer to Bangkok.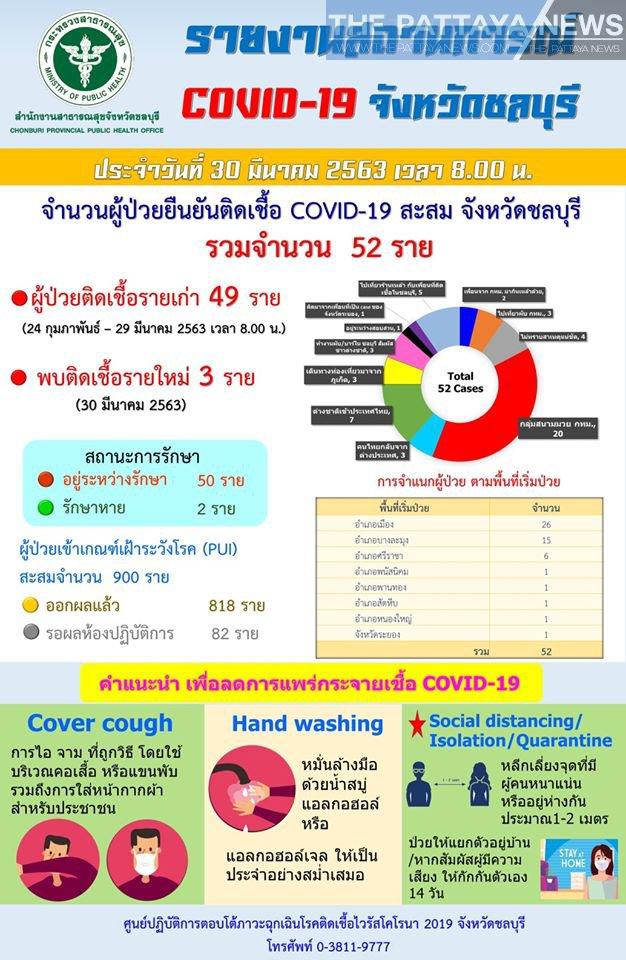 Pattaya City broke this down further by the following chart which we will explain in English.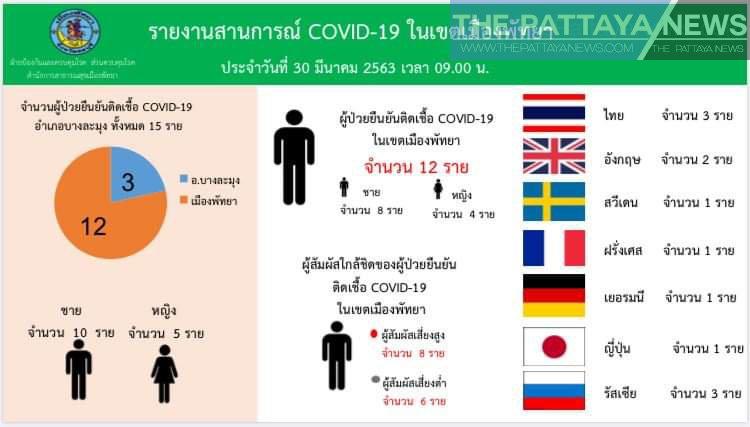 The pie chart on the left represents Pattaya City vs. Banglamung. The orange portion is Pattaya City. The blue section is Banglamung.
The middle chart primarily shows that the majority are male patients, with 8 vs. four female patients.
The right hand chart shows the breakdown by country. There are nine total foreigners and three Thai Nationals.