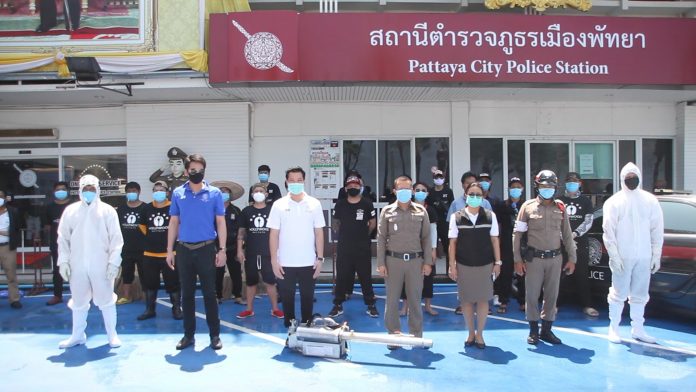 Chonburi-
In an order published this afternoon the Chonburi Governor announced checkpoints in the Chonburi area to help prevent the Covid-19 Coronavirus.
These will screen Covid19 symptoms and gather data on motorists, both those coming, going and staying within the province.
Measures that may be taken at these checkpoints include temperature checks, collection of personal data, check of identification (Including passport for foreigners) and possibly requiring a motorist to download an official phone application to assist in tracking of the individual for health purposes.
Domestic travel is not prohibited and there is no curfew or lockdown.
However, these measures are being taken to ensure the health and safety of Chonburi residents and discourage non-essential travel.
The Checkpoints are at the following locations, released by the Chonburi Governor:
Main checkpoints
– On Sukhumwit Road Chonburi outbound in Tamru sub-district in Mueang Chonburi
– On Road No 331 Road Chonburi outbound in Nong Heang, Panat Nikhom
Minor checkpoints
– Near Huayprab Temple Chonburi outbound on Sukhapiban 8 in Borwin, Sri Racha
– Near construction project office on Road No 36 (Krating Lai – Rayong Road) Chonburi outbound in Pong, Banglamung
– Near High Way Police Station in Nong Yai (Bang Bueang – Klang Road)
– Near Bang Hak Pemple in Pan Thong (Koh Loy – Bang Hak Road) in Pan Thong
– Near Kasem Phon Intersection Chonburi outbound (Road No 331) in Plu Taluang, Sattahip
These checkpoints are being conducted and manned 24 hours a day from today onward until the situation improves. Those who show signs of illness will be required to visit a medical professional.