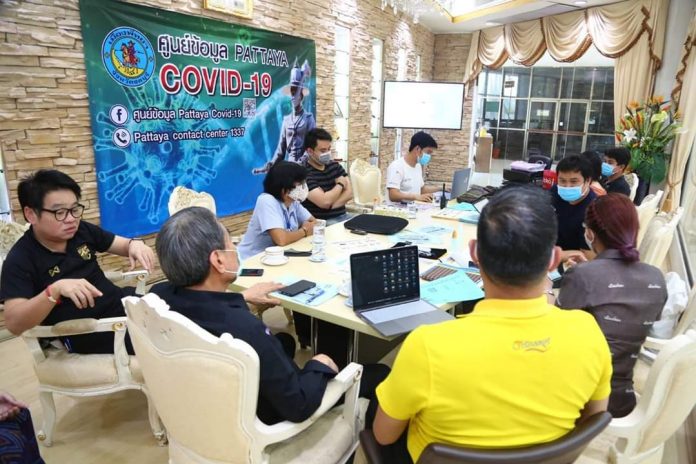 Pattaya-
Late last evening the Pattaya City leadership led by Pattaya Mayor Sonthaya Khunpluem and the Pattaya City Covid19 response team drafted and approved a plan for detailed checks and information gathering of everyone entering the Banglamung and Pattaya area.
Although there has been no set order from the Chonburi Governor for self isolation or quarantine when coming from other provinces to Pattaya, local residents are concerned as there have been thirty overall cases of Covid-19 in the greater Chonburi area of which ten were in the Banglamung area since the start of the outbreak. The vast majority are connected with a boxing stadium cluster and people laid off temporarily in Bangkok returning or coming to Chonburi.
The current plan detailed all major exit and entry points to Pattaya City and Banglamung, having them manned with officials who will collect detailed data on visitors and confirm their business in the Chonburi area. These individuals will be encouraged to self isolate, especially if they came from Bangkok, for fourteen days. Collecting the information will be used for tracing purposes.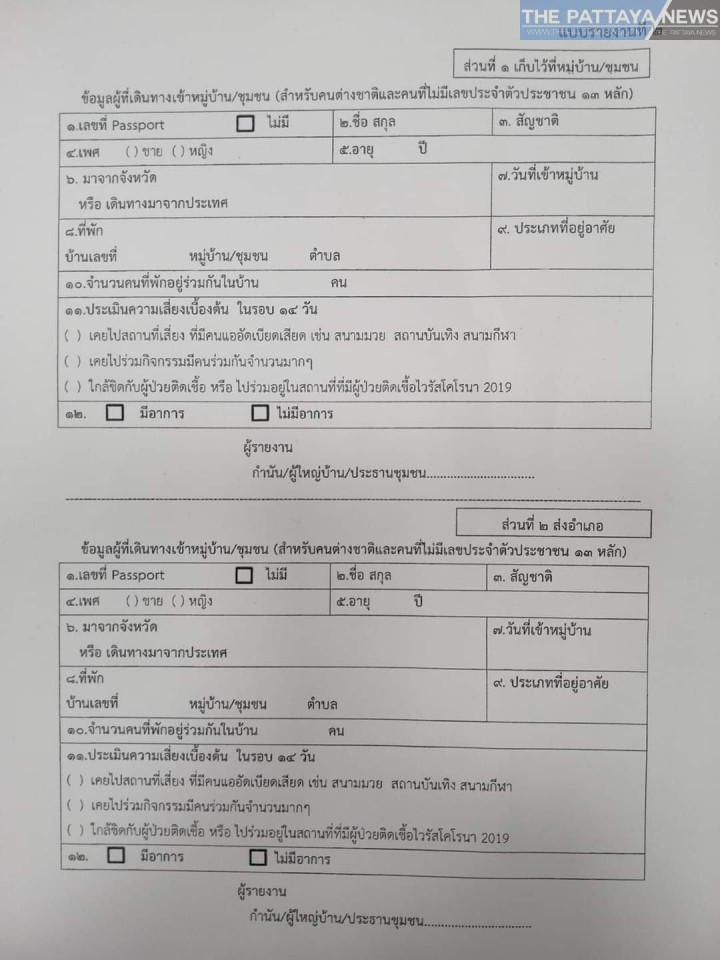 Tomorrow, March 26, the Thai Government will put into effect an emergency decree which has multiple powers including those of potential domestic travel restrictions and potential lockdowns of specific high risk areas.
The plan was drafted to help prepare for the decree and any announcements, none of which have been made at this time, as well as to protect the citizens of Pattaya and Chonburi.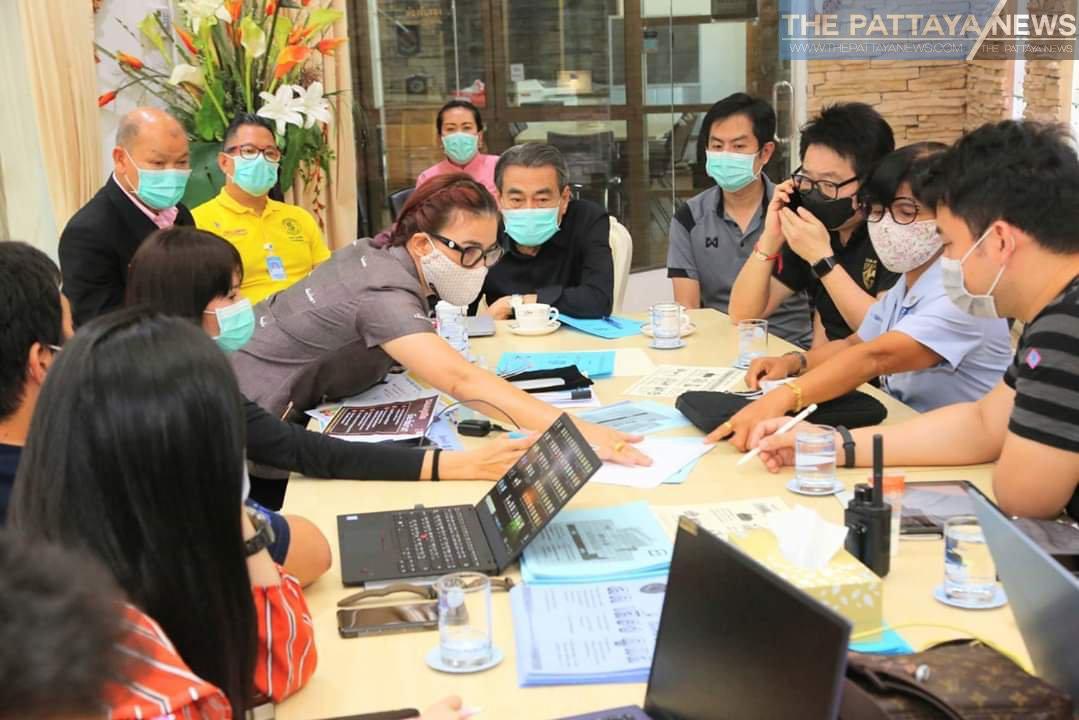 There have been sporadic reports of visitors, especially foreigners, being questioned on what their business is in coming to Pattaya during this critical time period at tollway booths and other areas.
Photos: PR Pattaya