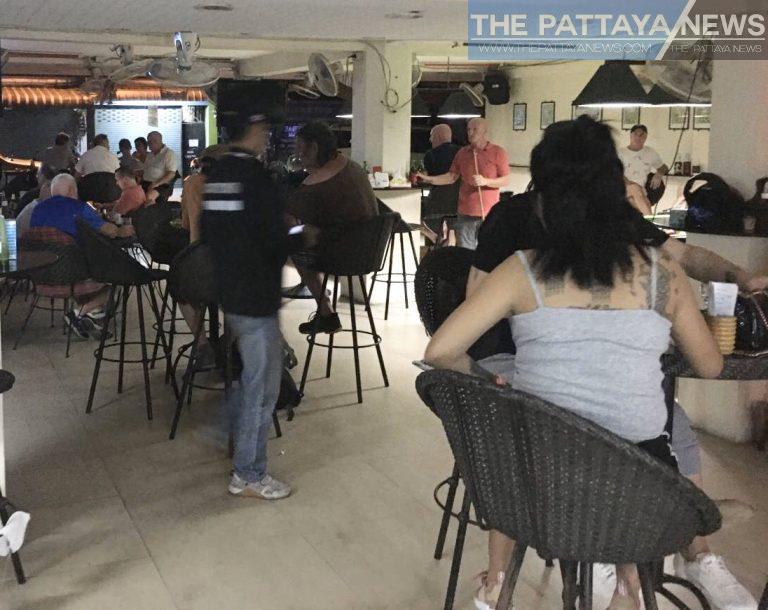 Pattaya-
On March 21, 2020 at 11:00 PM, Banglamung and Pattaya Police led by Mr. Amnat Charoensri of Banglamung and Police Colonel Khemmarin Phisama of Pattaya City raided the English Rose Bar in Central Pattaya located on Soi Chaiyapoon.
The raid followed a phone call to the local 191 Police tip hotline from a local anonymous resident who said he was concerned about lack of enforcement being universal to help protect local residents from Covid-19.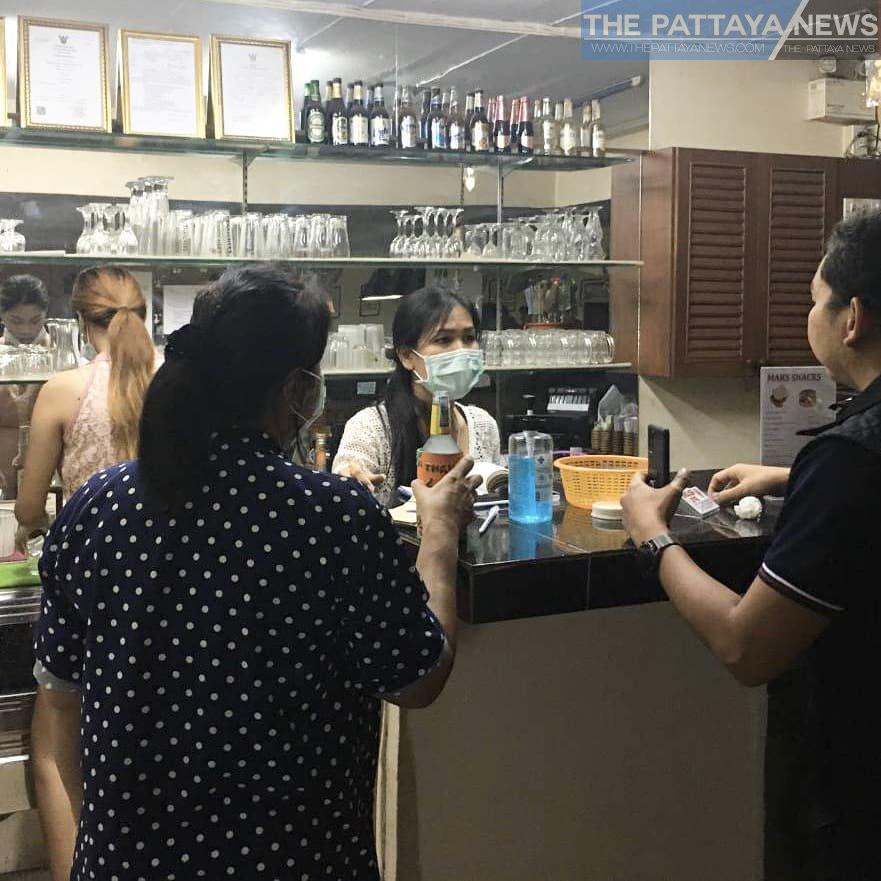 Police and The Pattaya News arrived at the scene to find over thirty patrons drinking, playing pool and socializing which is against the rules set by the Chonburi Governor, Mr. Pakorn Teanchai. All bars and entertainment venues were ordered closed from March 18th-March 31st in the Pattaya area to encourage social distancing and help prevent against any possible spread of the Covid-19 Coronavirus.
Restaurants were given an exception to the rule, however, must enforce proper space between patrons and ensure that patrons were using the exception to eat and not to drink and socialize or do entertainment style activities like pool.
The patrons at the English Rose were not found to be eating and were primarily drinking, with some playing bar games.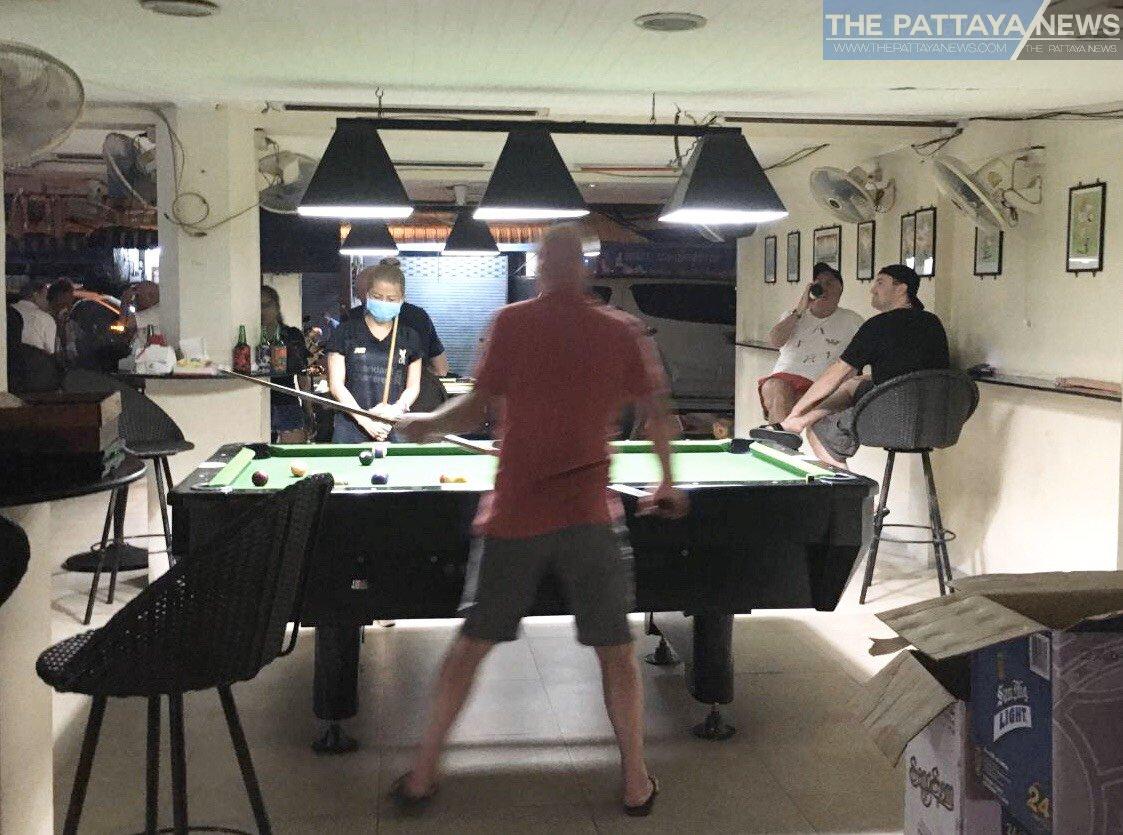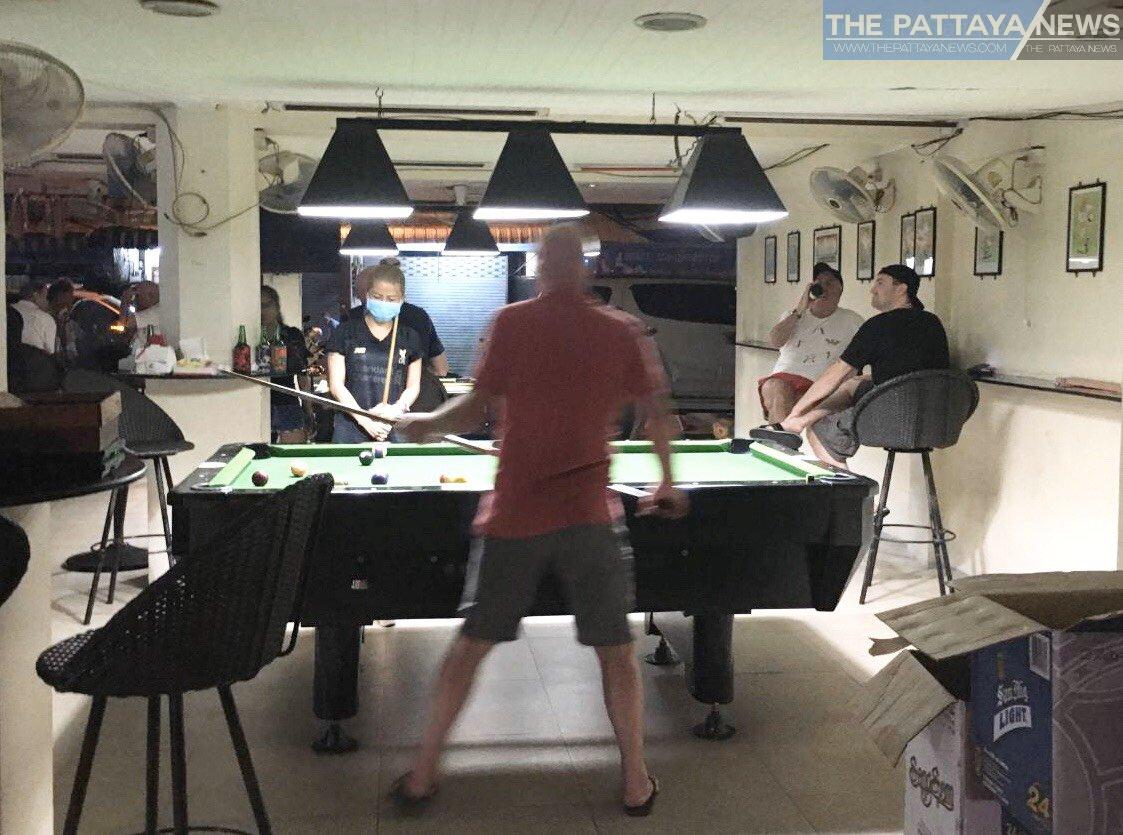 Violation of the order signed by the Chonburi Governor carries an official fine of up to 100,000 baht and up to one year in jail under the Disease Control Act.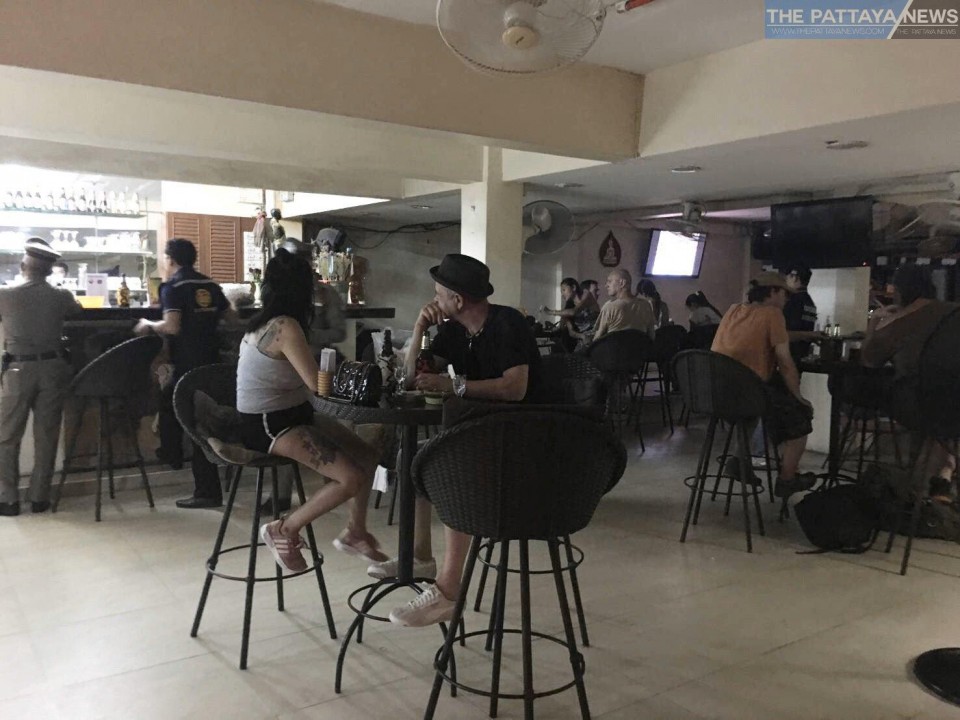 The owner of the shop, Miss Natthawadee Kongyong, was arrested, the patrons were asked to leave and the shop was closed.