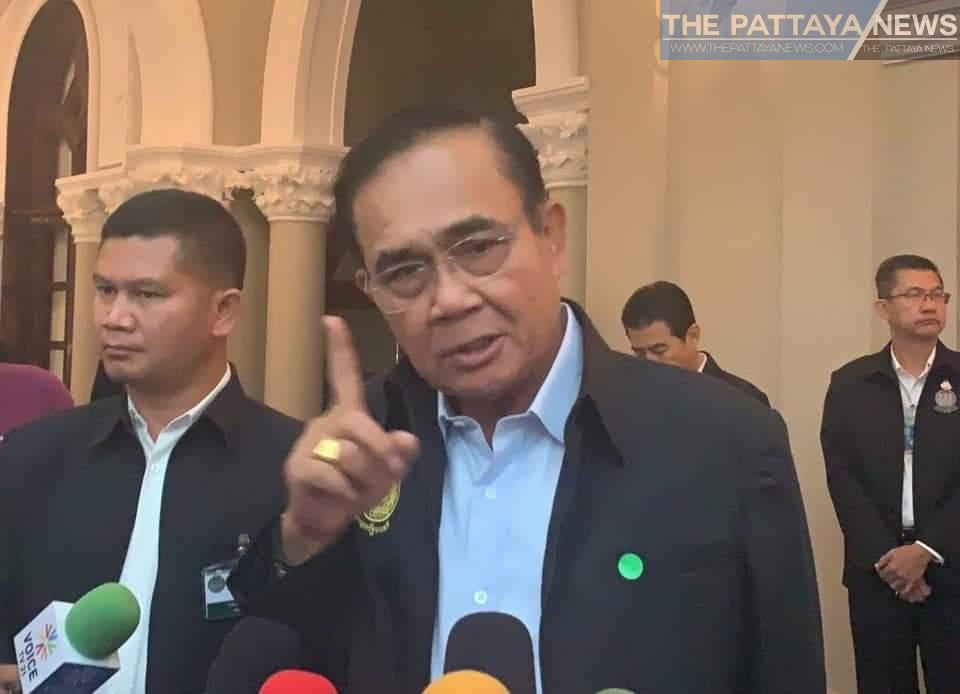 Bangkok-
The Prime Minister of Thailand Prayut Chan-O-Cha announced additional restrictions in a press conference to the the country an hour ago. The following closures ONLY apply to Bangkok. Provincial governor's however may extend the closures to their provinces at their discretion. These will take effect on Sunday, March 22.
The following measures are in effect:
.
Additional Bangkok locations will be closed, such as department stores and malls. A full list is below. Only super market zones / drugstores / take-out at restaurants will be available. All hospitals and essential services like police will be running.
Dining in at restaurants will not be allowed except for hotels which may only serve people staying at the hotel.
.
In addition, the decision has been made to close all non fresh food markets, as well as beauty salons and beauty clinics.
Swimming pools, internet and gaming cafes, arcades and amusement parks are closed.
Golf courses, Buddhist relic shops, etc are closed.
Customers are only left with shops selling food goods, fresh goods, and dried goods. Markets selling fresh food may stay open. The Government stressed not to panic buy and that stock was plentiful.
This is a developing story. It was not specifically mentioned but inferred the closure to entertainment venues will also be extended to April 12, 2020.
.
This will be effective from 22 March 2020 – 12 April 2020.
This is NOT a lockdown or shutdown people are free to move about, however, closes all non essential businesses in Bangkok.
Here is a further list and clarification:
Healthy Massage Spas, saunas, etc.
weight control services and fitness aesthetic services
Public spas and showers
Roller skating and ice skating rinks
Grooming Business, salons, barbers, nail shops and beauty clinics
bowling, amusement parks, arcades, internet cafes, tourist attractions along these lines
computer service business and repair, video game stores
Golf courses, any sort of sports or lesuire entertainment venue
swimming pools and water parks
skin tattoo business
Home Nursery and babysitting and care services
Religious events
Rooster Stadium and chicken practice field
Meeting & exhibition venues
all types of markets except fresh and seafood and places that sell food as needed for daily living. Food carts are allowed.
Department store except supermarket sections. Non essential aisles and goods should be closed.
early childhood development facility, private state school, International School, religious schools, language schools
graduate schools in both state and private schools, including professional training institutions throughout Bangkok.
This is a developing story and this article may be updated or changed with no prior notice.