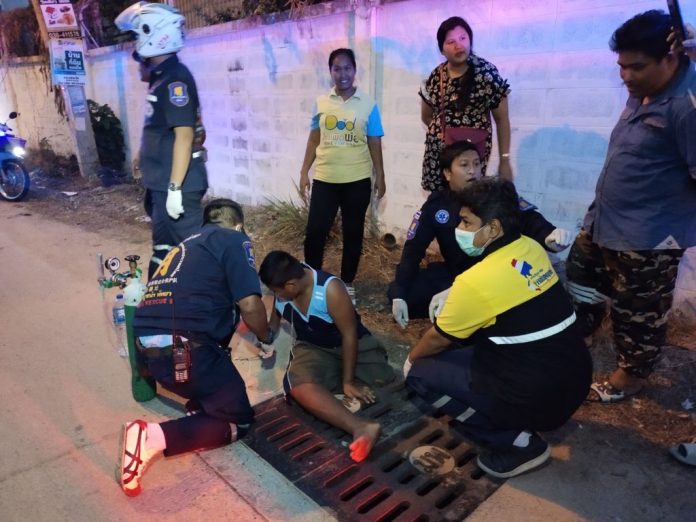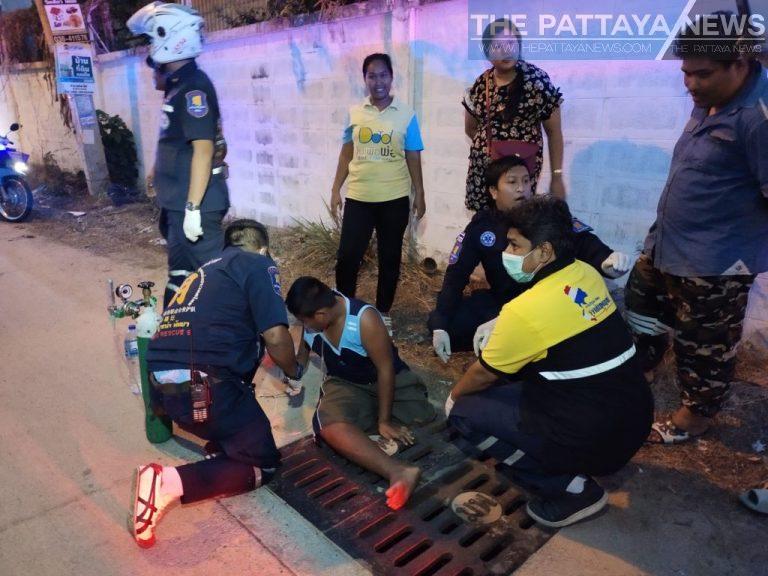 Pattaya-
A thirteen year old Thai boy was out for a walk around 7:00 PM this evening on Soi Wat Bun Bunkararam 2 when he fell through a portion of a drain cover that appeared to be previously broken.
Video:
The boy, who was in pain and stuck shouted out for assistance from local residents.
Local rescue workers were called to free the boy, named only as Nong, from the drain.
He was given medical assistance after the accident and taken to a local hospital
The drain cover will be replaced, officials stated to the city. It is unknown how it became damaged.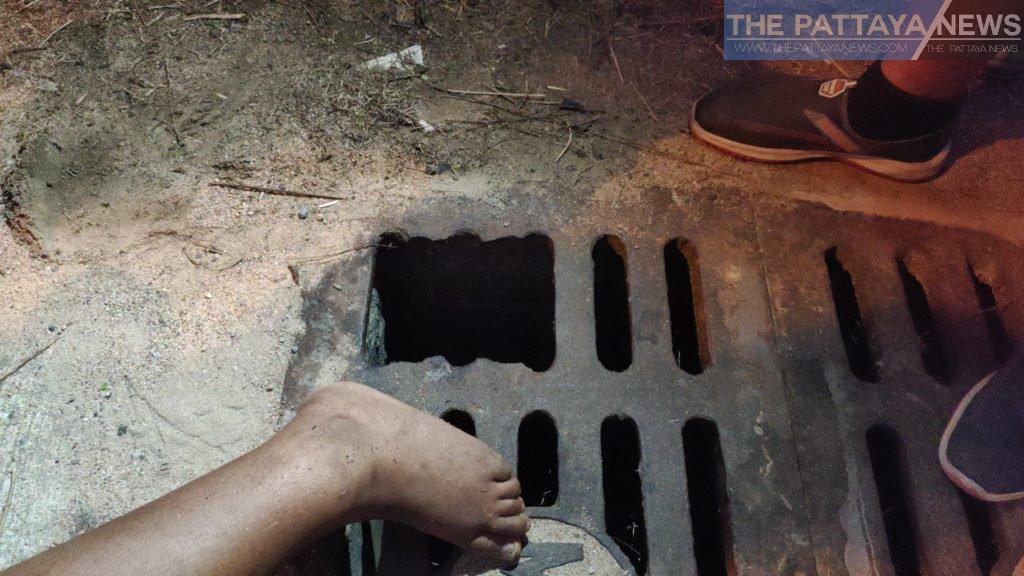 The Pattaya News notes that walking on drain covers is likely not a good idea in general in Pattaya.