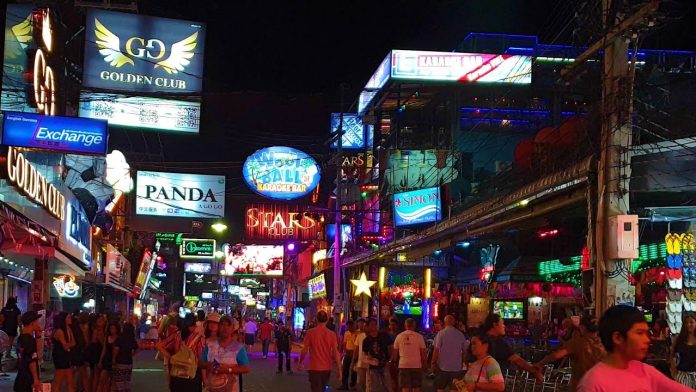 Bangkok-
This is a developing story.
The Thai Public Health Minister and Deputy Prime Minister, Anutin Charnvirakul, stated at a press conference this afternoon that the Public Health Ministry would suggest additional precautions to the Thai Government and Prime Minister on Monday, including the potential temporary closure of bars and entertainment venues, to include nightclubs, concerts, gogos, live music venues etc. These precautions would be to help prevent the spread of the Covid19 Coronavirus.
This would be based on zone by zone decisions by the Thai Government and COVID-19 Coronavirus response teams.
The Minister of Public Health said this is being suggested as many people are not listening to rules being set for self quarantine, both foreigners and Thai nationals coming back from foreign countries, and going to bars and nightclubs potentially exposing hundreds to the virus.
He stressed that Thailand remains in Phase 2 and has no sign of true community spread at this time but wants to ensure that the country does not have the problems or issues that China, the US and Europe are having by taking proper precautions.
He did not specify exactly what zones, areas or cities would be at risk of a potential bar and nightlife closure. He also did not state how long the closure would be for.
Several other measures will also be suggested to the Prime Minister on Monday to include potential limitation of travel for Songkran and enforced cancellation of private cultural and local festivals.
It is worth noting this does NOT mean sales of booze would be restricted period, but merely at risk mass gathering venues would be closed. At press time, nearly all large nightclubs and venues remain open countrywide.
The Pattaya News notes that this is only a suggestion from the Public Health Minister and not a guarantee or order that it will happen, as some media has reported.