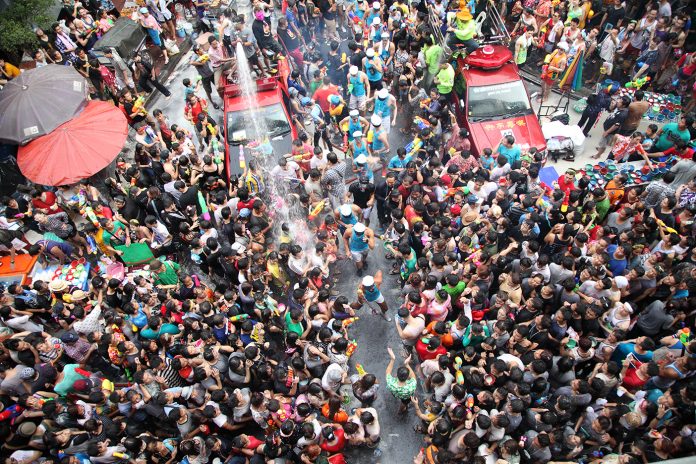 Bangkok-
Continuing a trend seen in Phuket, Pattaya and Khon Kaen, local officials have cancelled the Official Songkran Celebrations on Bangkok's Khao San road this year out of concern for the novel Coronavirus, Covid-19, however in the same breath also admitted that a water play ban was unenforceable and if private businesses or individuals decided to celebrate by throwing water, they could do so.
The annual water fights on Khao San Road, from April 13th-April 15th, attract tens of thousands of people yearly with a mix of foreigners and domestic tourists to one of the countries traditionally wildest parties for the Thai New Year.
The event generally features concerts, designated play areas, vendors, etc. but all those, as official events, have been cancelled.
This is similar to the situation on the ground in Pattaya, where the Mayor has cancelled the official events that are non religious, but stated that although they can urge people not to play water and ask them to refrain, they cannot issue an outright ban on playing with water as it would be unenforceable and it would be up to private businesses and organizations to make final decisions on to proceed forward with events.
Earlier today, we reported that local hotel operators were in many cases choosing to continue forward with Songkran events as they have been told it is an individual decision, although most don't include water play and are focused around cultural events.