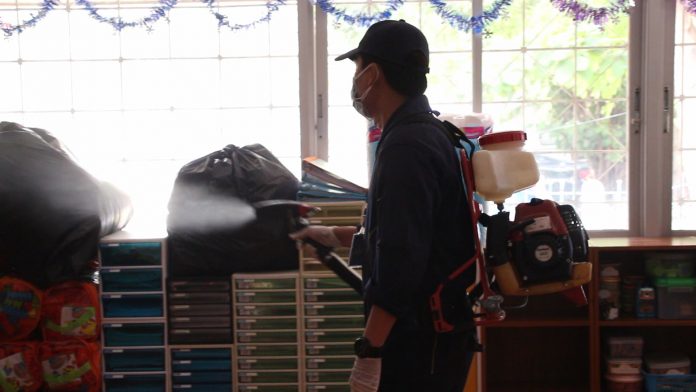 Bangkok-
The Thai Ministry of Public Health has confirmed two more cases of the novel Covid-19 Coronavirus this morning at their daily press conference. Both cases are Thai nationals who recently returned from Italy.
The Permanent Secretary of the Ministry of Public Health, Dr Sukhum Kanchanapimai, and the ministry's spokesperson, Taveesin Visanuyothin, said the two additions bring to 18 the number of people currently being treated in medical facilities, while 31 have recovered and there has been one death.
"Both patients are Thai males who are forty years old," the officials said. "The first patient had symptoms on March 5 and is receiving treatment at Rajavithi Hospital, while the second patient was receiving treatment at Nopparatrajathanee Hospital."
The contacts of both men are being traced, as is standard procedure. Officials stressed there was still no sign of community spread in Thailand and cautioned against listening to false rumors and speculation on social media.
Italy has been designated one of six places that the Thai Government considers a dangerous communicable disease zone. However, there is still confusion and mixed messages over what exactly this means as mixed messages have been given out by the Government over quarantines and enforcement with some stating a quarantine for all visitors for these countries is mandatory and other officials stating that it is suggested and not doing so may give a penalty.