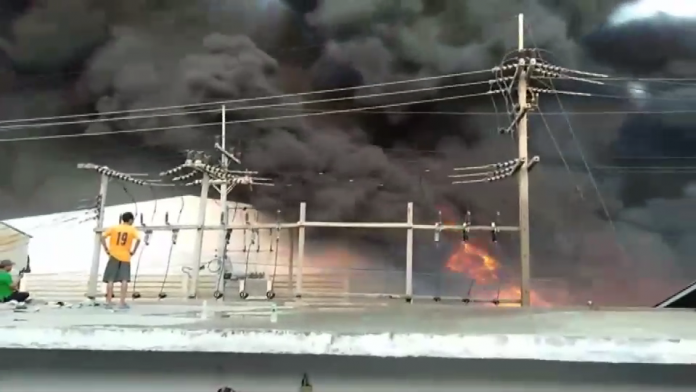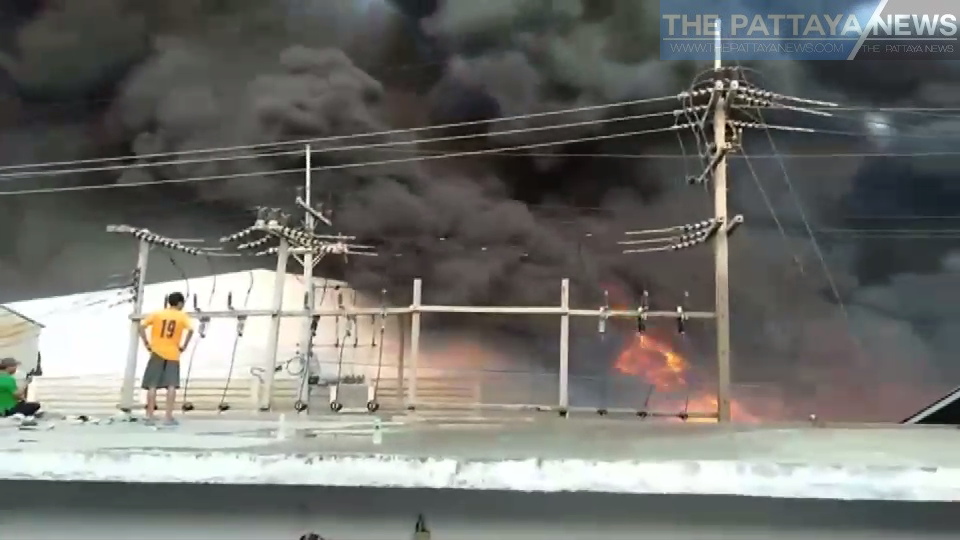 Chonburi-
A major fire broke out yesterday at a recycling warehouse in Koh Jan district causing about 300 workers to flee from the fire.
The fire took place at Absolute Power World (Recycle) company in Ta Boonmee. The warehouse is used to store recyclable items and garbage that is planned to be recycled.
Fire fighters rushed to the scene with more than 10 fire engines from nearby districts and cities.
At the scene they found two warehouses on about 10 Rais plot of land that were completely ablaze.
It took many hours to extinguish the fire. The warehouses and recyclable products were totally destroyed.
The District Chief Dongphon Rujitham said the fire started at dry grass nearby before spreading to the warehouse.
SOURCE: 77 kaoded, story by The Pattaya News