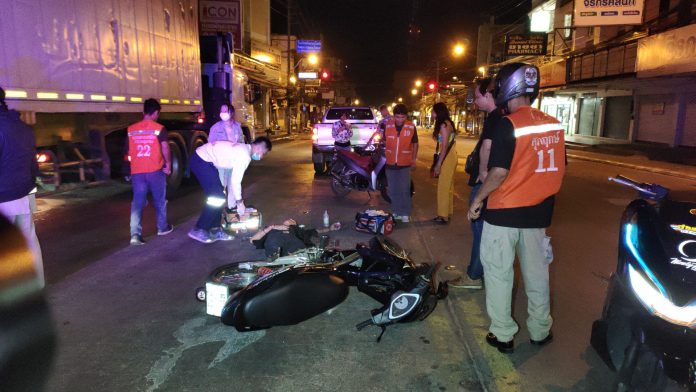 Pattaya –
A guard at a nightclub in Pattaya has sustained multiple injuries after being attacked by a group of men this morning after he collided into a pickup truck while trying to escape them on his motorbike.
The Pattaya City Police was notified of the incident at 5:00AM near Big C Extra on Central Pattaya Road.
Police, emergency responders and The Pattaya News arrived at the scene to find a damaged motorbike.
The injured man was identified as 27 year old Mr. Chatree Eiamsaard who is a night club guard on Pattaya Walking Street. He was lying on the road with several injuries but concious and alert. He had crashed into a pickup truck at a red light.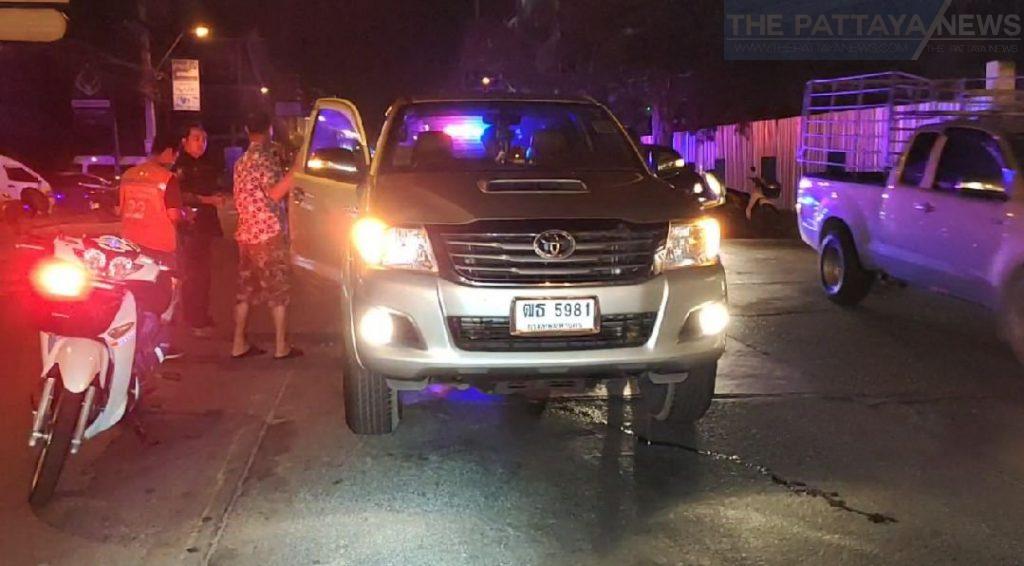 Mr. Chatree told police that he was being chased by a group of his enemies while he was driving his motorbike home from work. He declined to answer specific questions about why the men were chasing him or the dispute they were having.
He had collided into the pickup truck at a red traffic light while trying to escape. The men chasing him attacked him as he lay on the ground before speeding away as witnesses were already calling for police and emergency responders.
Pattaya Police are continuing their investigation to find the suspects involved and will further question Mr. Chatree after he recovers from his injuries at a local hospital.