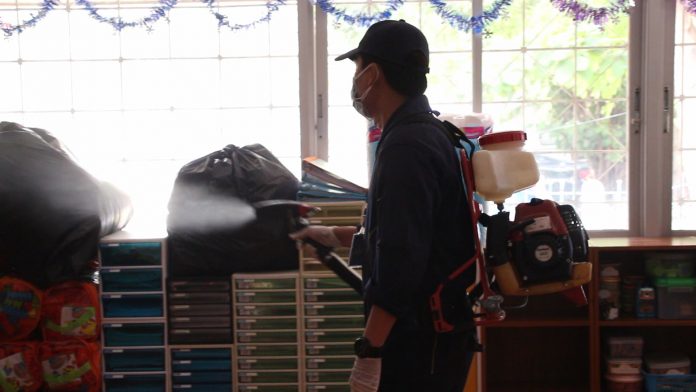 Bangkok-
Thailand has confirmed the first death in the country from complications arising from the novel Coronavirus and Dengue fever, a 35 year old Thai man, The Thai Public Health Ministry and Doctor Taweesin Wissanuyotin announced at a press conference moments ago.
The victim is a 35 year old Thai man who previously had been tested on January 27 for dengue fever and health complications.
The man had been in the hospital and being treated for roughly a month and was tested for the novel Coronavirus in early February. He had initially recovered from the novel Coronavirus, The Ministry of Health stated, but then suffered medical complications.
The man had never left the hospital since his arrival in late January. The man had been pronounced dead at 6:25 PM last night, February 29, 2020. The cause of death was multi-organ failure.
The man was a salesman who worked directly with Chinese tourists and is one of the previous confirmed cases in the country. His name was not given and an autopsy and further medical tests will be done on his body. The Ministry of Health confirmed he was one of two patients who had been mentioned in daily health briefings as in red, or critical, condition.
This is a developing story.