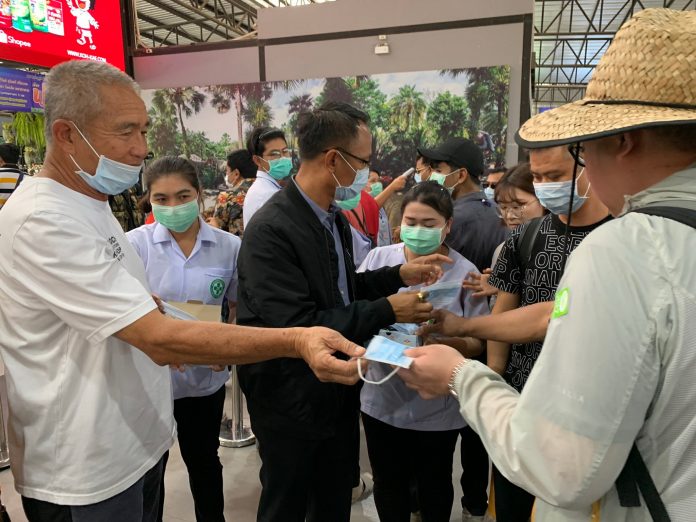 Bangkok-
Thailand has confirmed the 42 case of the novel Coronavirus this morning at a press conference and also acknowledged that tougher control measures to prevent the novel virus will start Sunday.
The 42 confirmed case of Covid-19 is a 21 year old Thai salesman who is being treated at the Nopparatrajathanee Hospital in Kannayao district of Bangkok. The case was confirmed by the Public Health Minister Anutin Charnvirakul at a news briefing this morning.
The man had a job that brought him into contact with foreign tourists, the Health Minister added and that his close contacts have been quarantined and traced. He first went to a hospital with symptoms of the virus on February 24.
28 patients have recovered from the virus, 14 remain in hospitals the Health Ministry also stated.
The tougher control measures that take effect on Sunday allows government officials to force people suspected of being infected or exposed to the novel coronavirus into quarantine and to be tested as well as to close venues and businesses where the virus is suspected to be amongst other measures. Critics have expressed concern on social media that these new measures may be used to contain anti-government protestors or those individuals whose views the government does not agree with.
The Ministry of Health will also start handing out free face masks, 100,000 a day, starting on Monday in Nonthaburi.