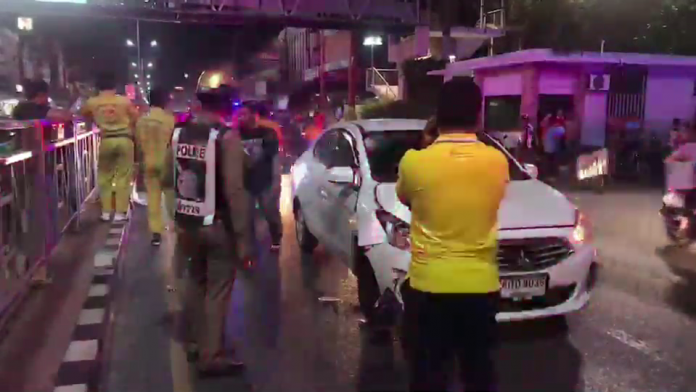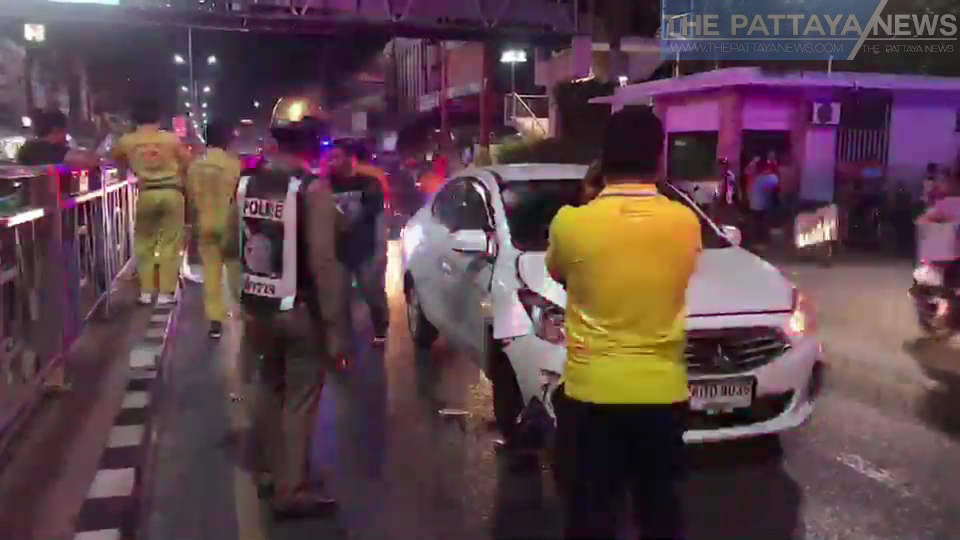 Saen Suk-
A heavily intoxicated 47 year old Thai woman was killed last evening after being struck by a car while attempting to cross Sukhimvit Road only a few feet away from a pedestrian bridge in front of the Nong Mon Market.
47 year old Angkhana Saowao died after being struck by 24 year old Mr. Suphanat Siririrattana from Bangkok at 8:00 PM last evening on Sukhimvit Road. He was driving a white Mitsubishi which suffered significant damage as well. He was cooperative with police and was not under the influence of drugs or alcohol.
Suphanat stated to Saen Suk Police that he had been driving in normal traffic when the woman had stumbled out of practically nowhere into his lane, giving him no time to stop and causing him to strike her. The accident took place only a few feet from a pedestrian overpass specifically designed for people to safely cross the road.
Witnesses to the accident from the Nong Mon Market said the woman had been drinking heavily at the market and was begging for money earlier, claiming she needed to return to Pattaya.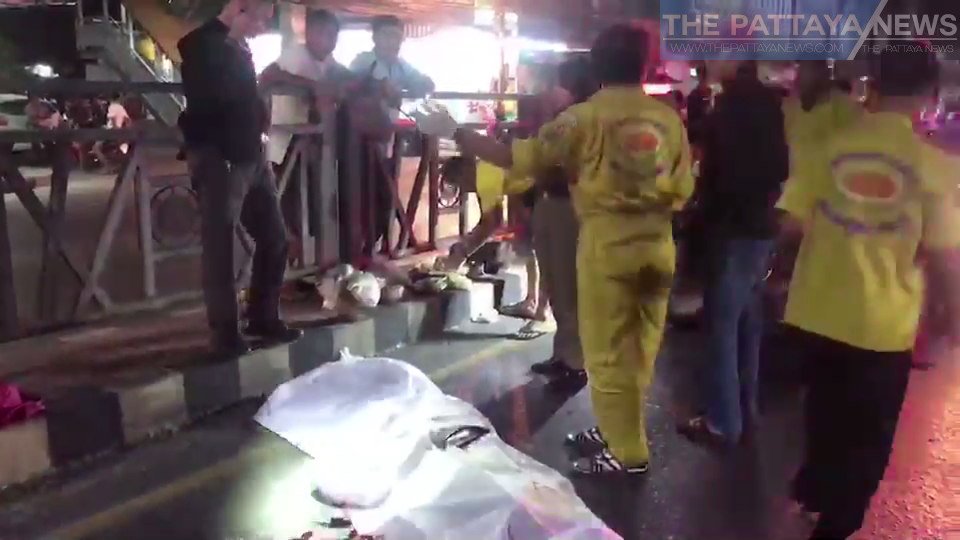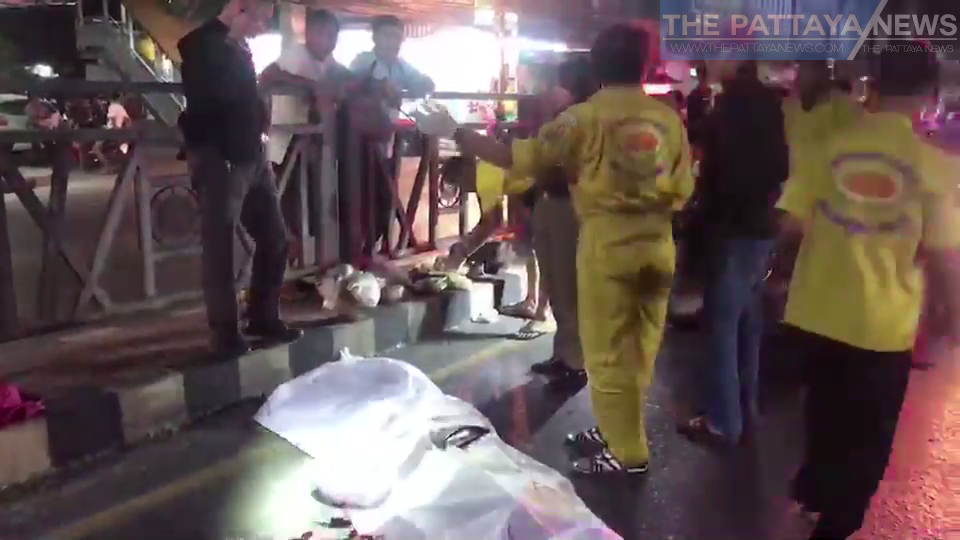 However, she allegedly used any money given to buy alcohol instead of a fare to Pattaya. She was allegedly so intoxicated she could not climb the stairs to the pedestrian bridge which is why she attempted to cross the highway, witnesses claimed.
Saen Suk Police continue to investigate the incident and will review CCTV in the local area.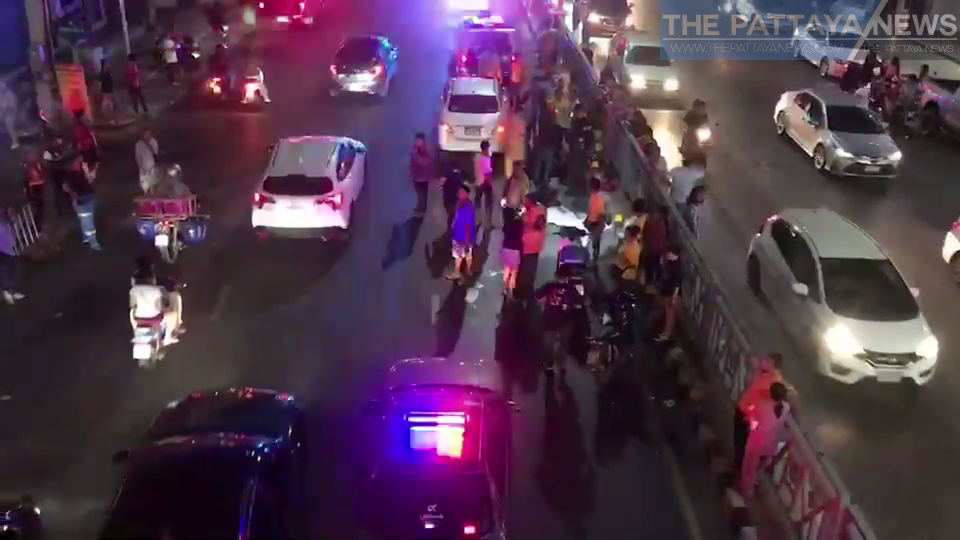 Photos: 77kaoded. Article Adam Judd, The Pattaya News