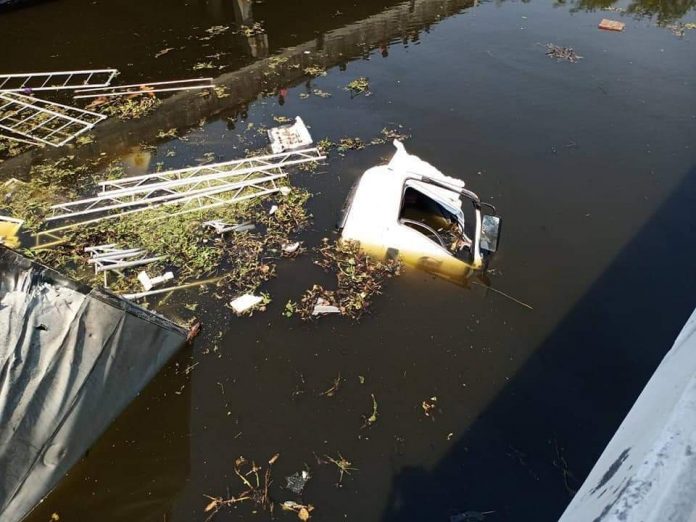 Chonburi-
One person has lost both legs while another has sustained serious injuries after a truck crashed into a bridge at high speed before falling into a canal in Chonburi.
Dragon Rescue were notified of the accident on Motorway Road, Chonburi southbound in Panthong district yesterday afternoon, February 23, 2020.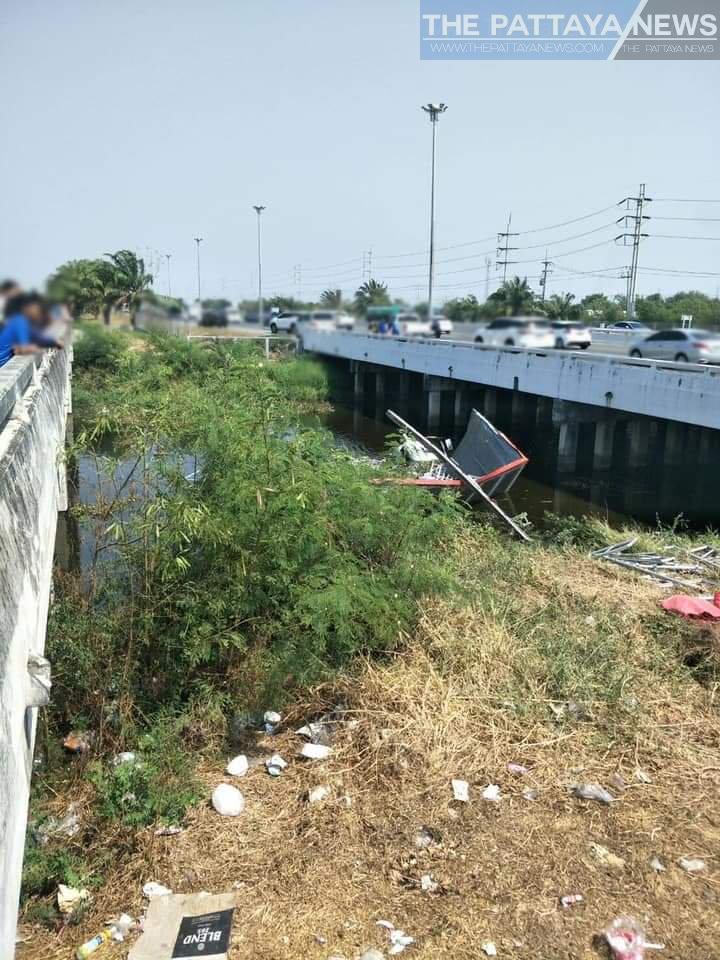 They arrived at the scene to find the seriously damaged truck in a canal. The bridge was also found to be heavily damaged.
Two people were seriously injured including one person who had lost both legs in the accident. They were both rushed to a local hospital.
Witnesses said the truck, which was carrying steel pipes and beams, had collided into the bridge at high speed before falling into the canal. The truck had been travelling at such high speed that it practically fell apart after hitting the bridge, the witnesses added.
SOURCE/PHOTOS: Dragon Rescue, story by The Pattaya News