Bang Lamung-
A six year old boy has survived after his house caught fire and was completely destroyed yesterday in Bang Lamung.
Fire fighters were notified of the incident at 5:30PM yesterday at a small house in the Pong sub-district.
Banglamung Fire fighters and The Pattaya News rushed to the scene to find the house, which was made of wood, completely ablaze.
The fire was later extinguished by local firefighters. The house was totally destroyed, including two motorbikes.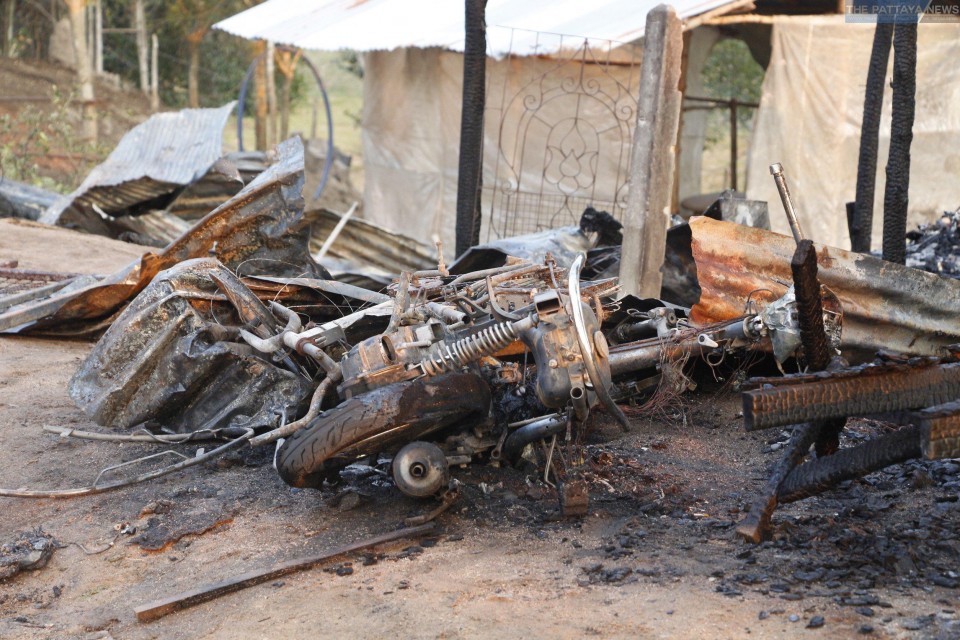 Ms. Temsinee Tonsi, 31, the owner of the house, was outside in tears and being consoled by rescue workers as her six year old son, who had been watching television in the home, was not found after the fire.
Miracously, the boy was later found by firefighters hiding outside the house in the woods nearby with no injuries. He had fled the home shortly after the fire began.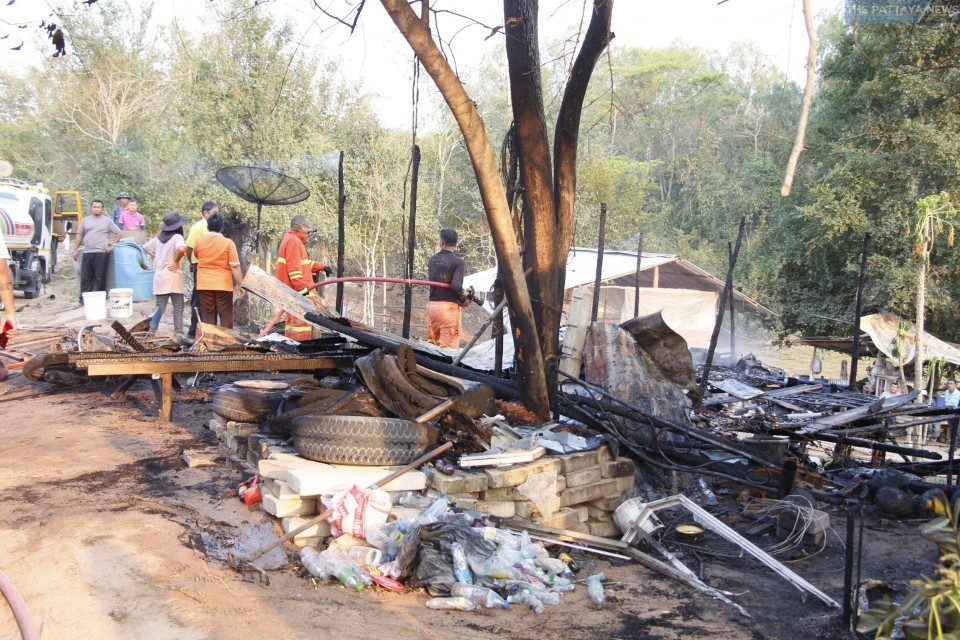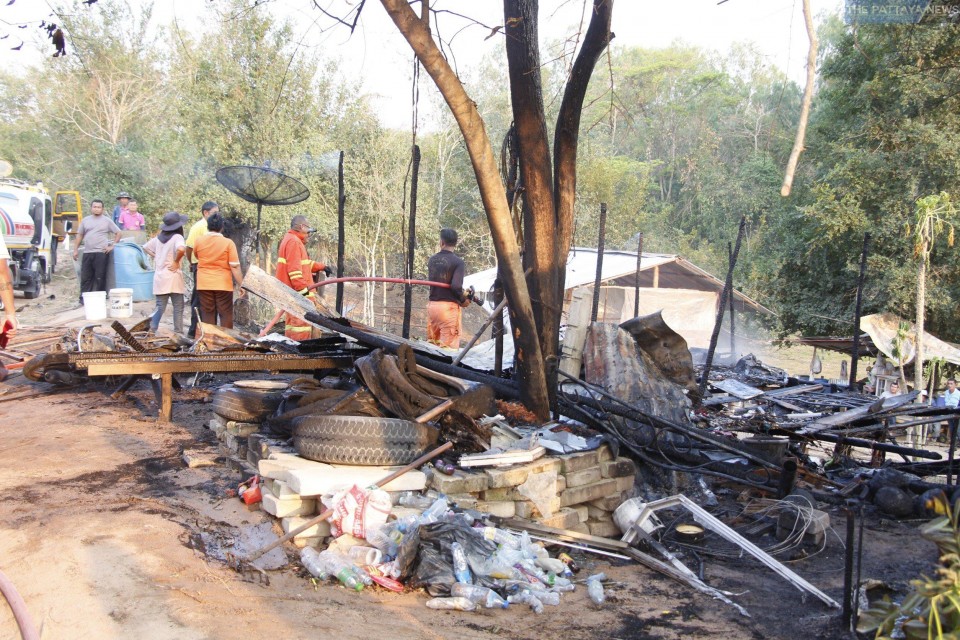 Ms. Tensinee told The Pattaya News that her son was watching television inside the house while she was outside the house working in a nearby garden.
She saw smoke coming out from her house and rushed to the scene, but the building had already caught completely ablaze. She called firefighters while frantically searching for her son, who unknown to her had already fled into the woods nearby.
At this stage, Banglamung police believed that the fire started from an electric malfunction. They praised the boy for his quick reflexes in fleeing the home.