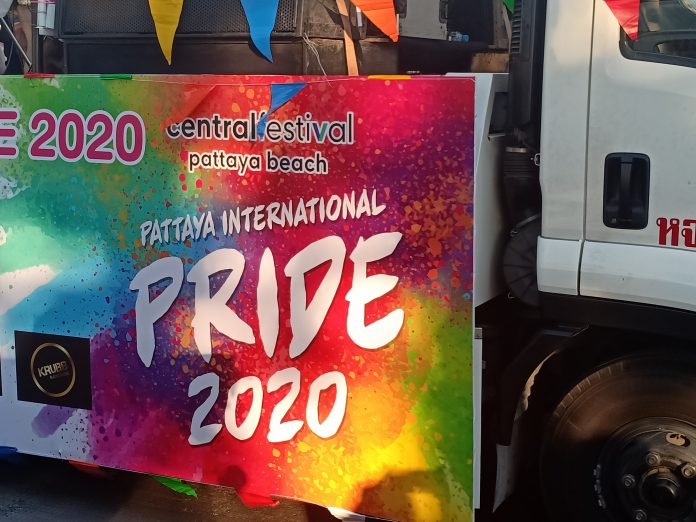 Pattaya-
Noticed traffic on second and Beach Road was slower than usual on Saturday afternoon around 5:00 PM on February 15?
This is because Pattaya held it's annual PRIDE parade in conjunction with Central Festival and many local businesses, as well as several activist organizations.
The parade celebrates the LGBTIQ (Lesbian, Gay, Bisexual, Transgender, Intersex and Queer) community and focuses also on rights and legal recognition for those groups in Thailand.
Although widely accepted and seen in Thailand, gay marriage and equal rights for transgenders is still not on the lawbooks and organizations have been pushing further for these changes in recent years. Additionally, it is currently impossible for a male to legally be a female in terms of an identification card, etc.
The Parade went from Royal Garden Mall to Central Festival and featured two marching bands, dozens of floats, groups and dancers and an electric party like atmosphere.
Hundreds of tourists lined the parade route to watch the event, many waving rainbow flags in support of LGBTIQ rights.
Here are some photos we took of the event.