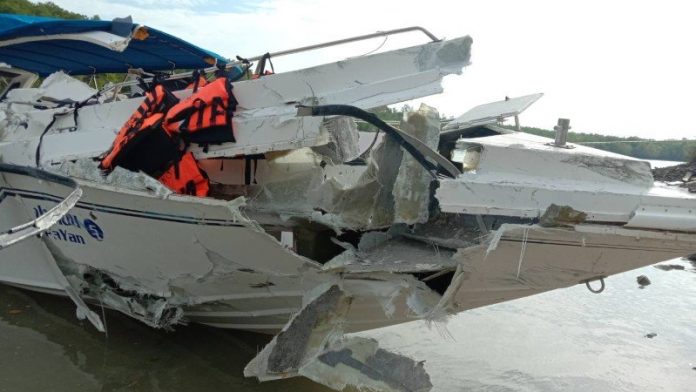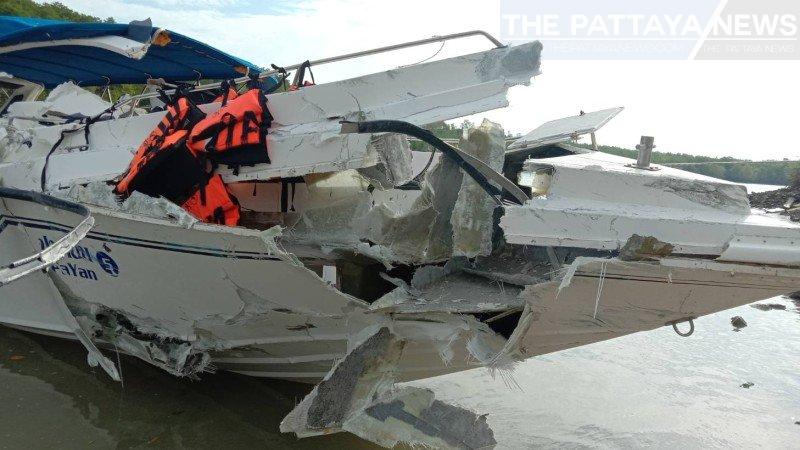 Phuket-
Two Russian children who were on holiday are dead and at least 22 people are injured following a speedboat collision off Phuket's East coast just after 8AM this morning.
Reports say the incident occurred in the channel linking Phuket's two main East coast marinas with the bay on the East side of the island at about 8:15AM.
One of the speedboats was allegedly travelling fast along the channel, heading out towards Phang Nga Bay, when it collided with the other vessel at high speed.
There was a total of 39 passengers and crew travelling on the two tour speed boats. The boats were primarily full of Russian tourists on vacation officials at the scene stated.
The 22 injured were sent to hospitals around Phuket. The two dead children are a 6 year old girl and a 12 year old boy.
This is a developing story.
Photo Phuket News.