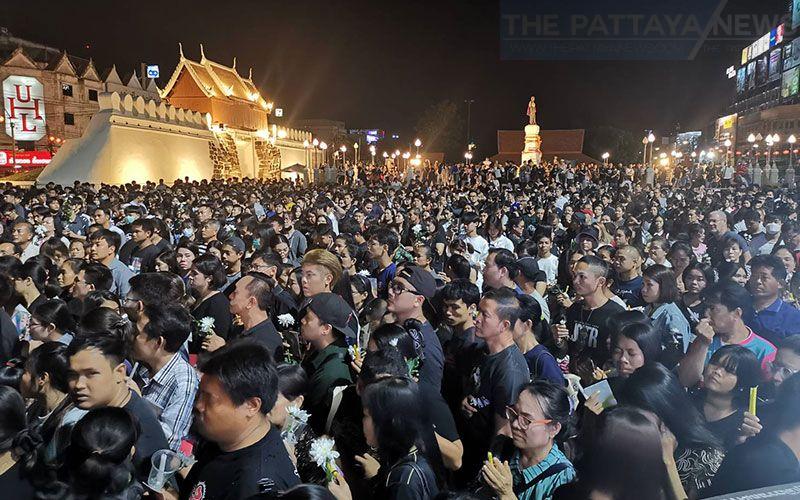 Korat-
Over five thousand people gathered this evening and came together as a community in Nakhon Ratchisma, also known as Korat, to give tribute to the thirty victims and 56 injured people from a mass shooting yesterday.
Led by 29 monks, the crowd held a candlelit vigil and came together to show unity as a local community at the Thao Suranaree monument.
A community cleanup of the Terminal 21 is scheduled for tomorrow, February 10th. On February 15th there will be a merit making activity at the Thao Suranaree monument with 10,000 monks from 6AM to 9AM.