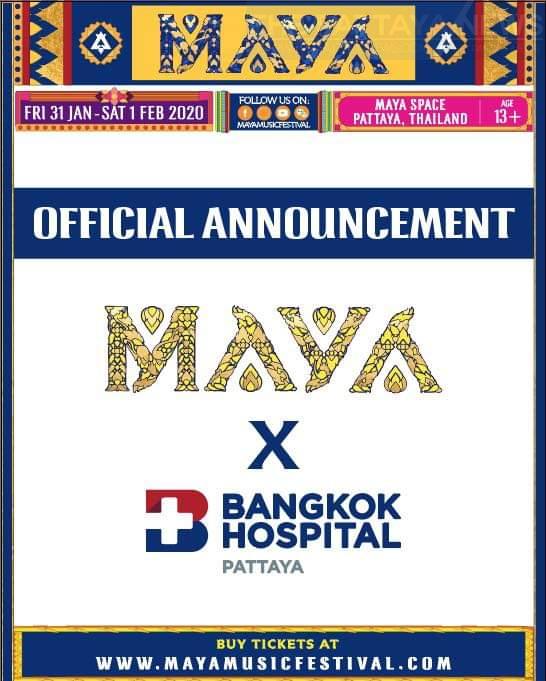 Pattaya –
The Maya Music festival, with expected tens of thousands of visitors, is to be continued this weekend with many precautions with their official partner Bangkok Hospital Pattaya.
The Maya Music Festival team has announced today "We are very concerned with the Chinese Coronavirus situation and share the concerns of our fans."
"Our official partnership with Bangkok Hospital Pattaya staffers will take care of all participants during the festival."
"There will be two separate entrances for Thai and foreigners. A large number of domestic Thai tourists are attending the festival."
"Everyone will be passing through thermal scanner and will have temperature screenings. Those suspected of being sick will not be allowed to enter the festival."
"If anyone is found with a high temperature or a suspected case, they will be separated to a special area for a complete medical evaluation. Anyone who has recently been to any Chinese quarantined areas will be denied entry. Refunds will be made available for those affected. All visitors must bring their original passport for review." Officials continued.
"Face masks will be given to all participants complimentary and they will need to wear them inside."
"You will enjoy the festival with medical care. Meet us on January 31 and February 1 at Maya Space Pattaya." Organizers concluded.