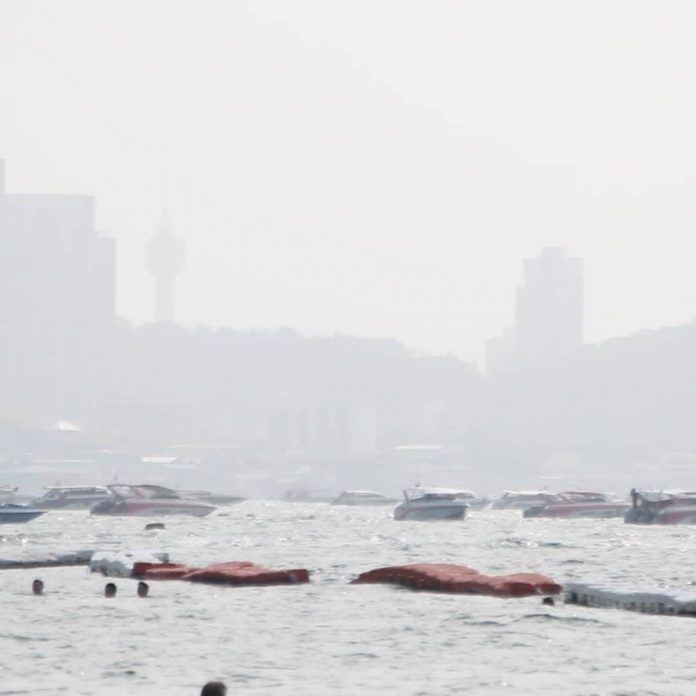 Sa Kaeo-
The Governor of Sa Kaeo has announced yesterday to the associated Thai Press that he is getting tough on sugarcane burning which he states is the major cause of air pollution for his province as well as the Eastern part of Thailand, including Pattaya.
Woraphan Suwanun, Governor of Sa Kaeo Province gave the proclamation after receiving the weekly report of pollution and dust PM 2.5 in the Sa Kaeo area, which was rising for the second week despite mobilizing integrated agencies to spray steam to reduce smog in the Sa Kaeo province during the past weekend. 
Mr. Woraphan told the Thai press that the Office of Natural Resources and Environment has ordered the banning of sugarcane burning and he will enforce it. Violating the law has a prison sentence of not more than 7 years and a fine of up to 100,000 baht under the Public Health Act of 1992.
The Pattaya News notes that many areas, including Pattaya, remain under a cloud of regular smog as many experts say that despite good intentions, spraying water, checking exhausts, blowing fans at the air, asking people not to drive and more are not the issue. Until a permanent solution is found in regards to the burning of crops, which the Thai government says they are working on, the smog will continue.
Many Thai farmers are now burning their fields under the cover of darkness, the Pattaya News notes, to avoid prosecution and for authorities it can be very difficult to catch a suspect in the act. Additionally, for many of the farmers who lack the funds and tools to harvest their crops and clear their fields in a more environmentally friendly way, burning fields is the cheapest and only way the farmers can survive.
Cover image is Pattaya coastline obscured by smog on January 20, 2020, Pattaya News Team. Written by Adam Judd for the Pattaya News. Thai language source material from INN news.