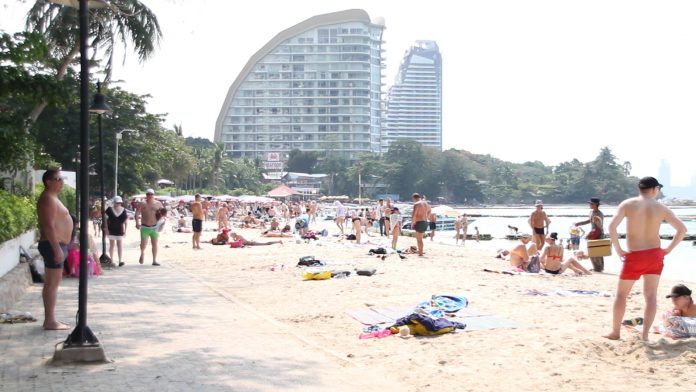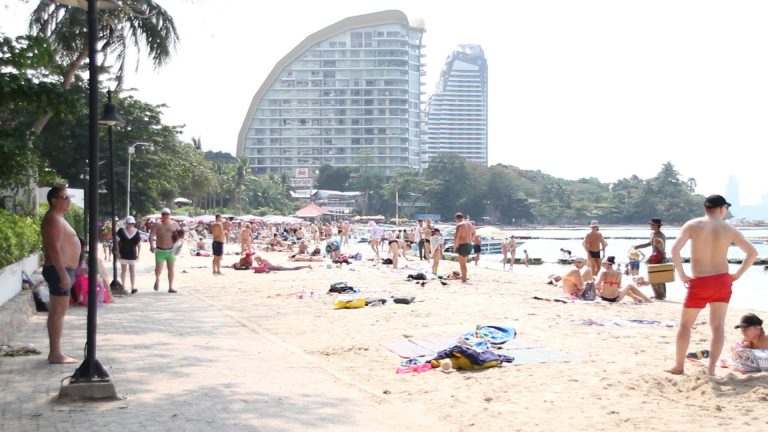 Pattaya-
The head of the Eastern Seaboard Hotel Association spoke with the Thai media, including the Pattaya News this morning about tourism in Pattaya over the New Year period and currently and said that although parts of the country are indeed down Pattaya remains strong.
Mr. Sanphet Supabawornsatien, who is the Vice President of the hotel association, told the media that during the New Year Period specifically from December 28 to January 1st Pattaya was at 90 percent hotel booking and significantly busier year over year, especially in regards to tourists from Russia, China and domestic tourists in town for the Countdown Festival.
He continued that although the Thai Hotel Association said nationwide bookings were down 15 percent for January and some areas like Phuket and Koh Samui were struggling Pattaya was staying resilient and showing a massive resurgence in some demographics, especially Russian visitors in the Jomtien area. He stated that records had been broken for the number of tourists visiting local islands.
He also said that forecasting tourism based on bookings in advance was no longer as accurate due to increasing online competitors, day booking and people waiting until last minute.
He said trends show Chinese new year and the next several weeks remain strong for Pattaya.
He did admit, however, that some demographics were significantly down and customer buying patterns were changing in Pattaya. Western visitors from Europe and Scandanavia remain down. He believes, however, that the sheer amount of visitors from China, Russia, India and domestic tourism offset those numbers. He stated that many visitors were moving away from a traditional nightclub or bar experience and shifting to tourist attractions, high end shopping and family friendly attractions like Nong Nooch Garden and Ramayana.
Nong Nooch Garden also hit records for tourism and revenue he noted I've the holiday season.