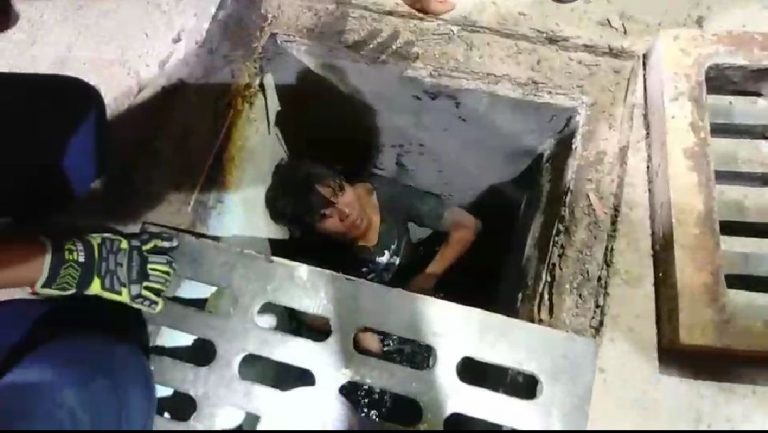 Pattaya –
An intoxicated man has been rescued after being stuck in a water drain for over an hour in Pattaya early this morning.
Rescue workers were notified of the incident at 2:30AM in Soi 2 near the land office in Pattaya.
Rescue workers and The Pattaya News arrived at the scene to find a 32 year old Thai man, Mr. Winai Kotara, inside the water drain.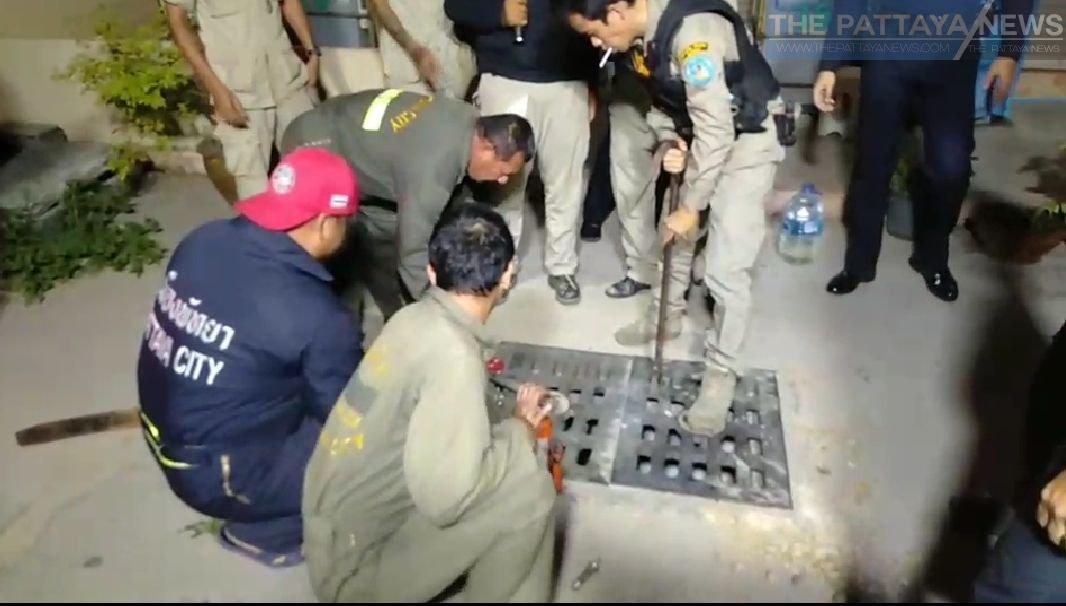 He was safe after being helped and removed from the drain but was heavily intoxicated. He told The Pattaya News that he was walking back to his room after a party earlier in the evening.
He claimed he saw a child fall down into a nearby drain and he went to follow them. He went into the drain to help but didn't find the child. He was unable to get out from the drain after doing so and crawled through the drainage tunnels for some time. It is believed he hallucinated the incident of the child.
Pattaya Police officers told The Pattaya News it was unclear exactly where he entered the drain system as he was removed from a sealed area after a passerby heard him yelling for help. Mr. Kotara was unable to remember where he managed to gain access to the drain.
Written by Adam Judd, Pattaya News Team.