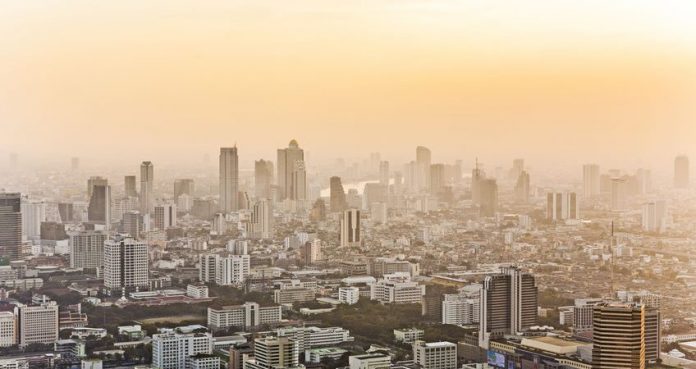 Air quality in Bangkok and its suburbs deteriorated even further this morning, with 50 areas now considered to be dangerous to health with levels of airborne PM2.5 dust particulate increasing to as much as 74 microns, well above the standard safe amount of 50 microns.
According to readings taken from the city's 72 air monitoring stations at 6am this morning (Thursday), by the Pollution Control Department and Bangkok Metropolitan Administration, 39 areas of Bangkok and 11 areas of surrounding suburbs were found to have an excessive amount of PM2.5 dust particles, compared to 33 yesterday.
Pattaya is noticably smoggy and the nearby islands can not be seen due to the amount of smog in the air.
Officials in both cities have said meetings are underway to discuss the issue.
Source: https://www.thaipbsworld.com/more-areas-now-shrouded-in-clouds-of-pm2-5-dust/