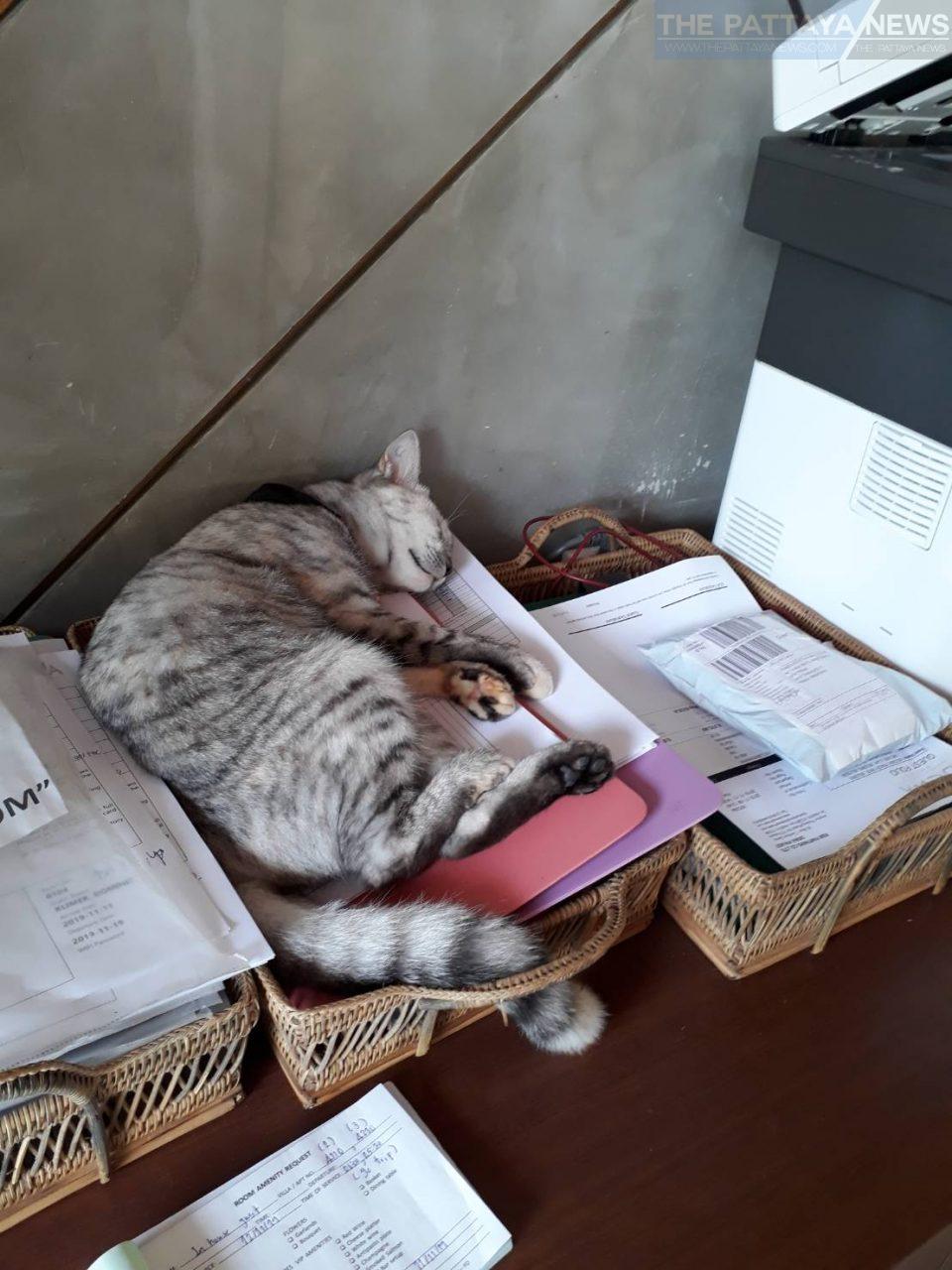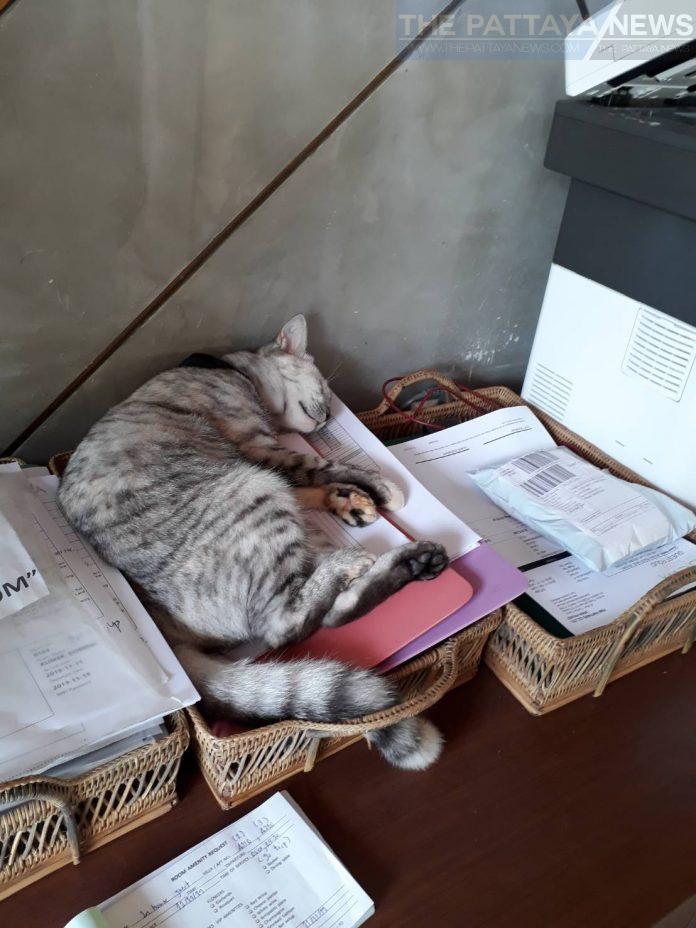 Phuket hotel decides to hire Guest "Meow" relation officer

A rescue cat from Soi Dog Foundation has not only found her forever home at Dewa Phuket Resort but she's also landed herself a high-flying job as guest relations officer there.

Misty took over the role in October last year after the resort's manager visited the SANCTUARY in Mai Khao and realised she was just the kitty for the job. Despite being caught napping on duty occasionally, the Dewa staff have been impressed with her positive cattitude and say she shows real purr-tential.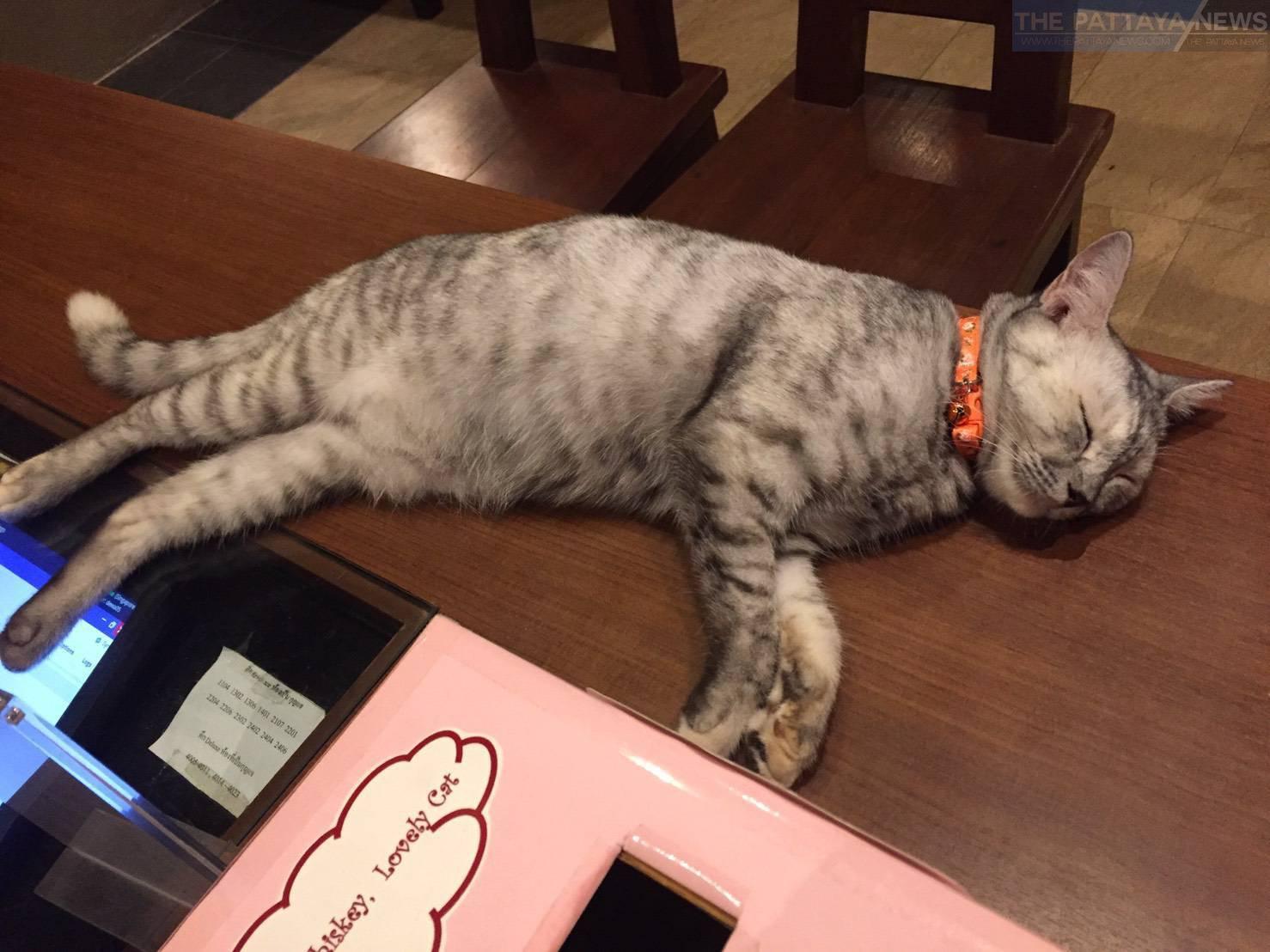 She's a hit with guests too, who love to fuss over her at the front desk where she works diligently alongside co-worker and fellow fur ambassador, Whiskey.

Misty was brought to the Soi Dog SANCTUARY in June last year after she was injured in a car accident. Following emergency surgery and plenty of rest and recovery time, she was MADE AVAILABLE for adoption.
At the time, Misty was known as Unori, but she was renamed after her adoption. Dewa staff asked followers on their Facebook page to send in ideas and held a vote on their favourite five suggestions.
It was a close call between Lucky, Ashley, Chilli, Gigi and Misty, but followers opted for the latter, and it wasn't long before she had her own custom-made bandana with "Misty" printed across it. The new name reflects the colour of her stunning grey fur and also marks her embarking on the next of her nine lives.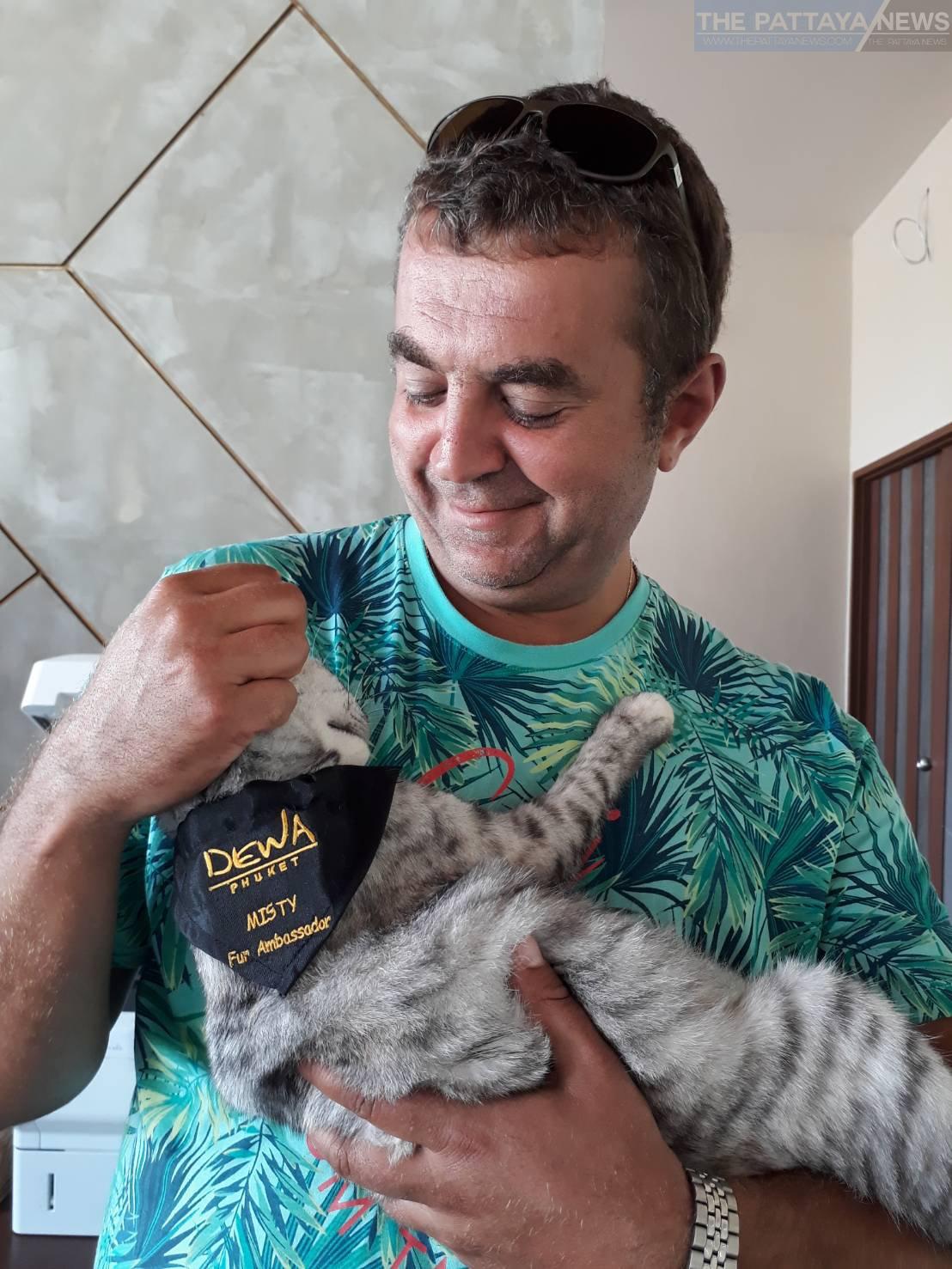 The staff and volunteers at Soi Dog Foundation wish Misty all the best in her career and encourage anyone visiting the resort on Nai Yang Beach to say hello to their two whiskered workers.
Source: Soi Dog Foundation