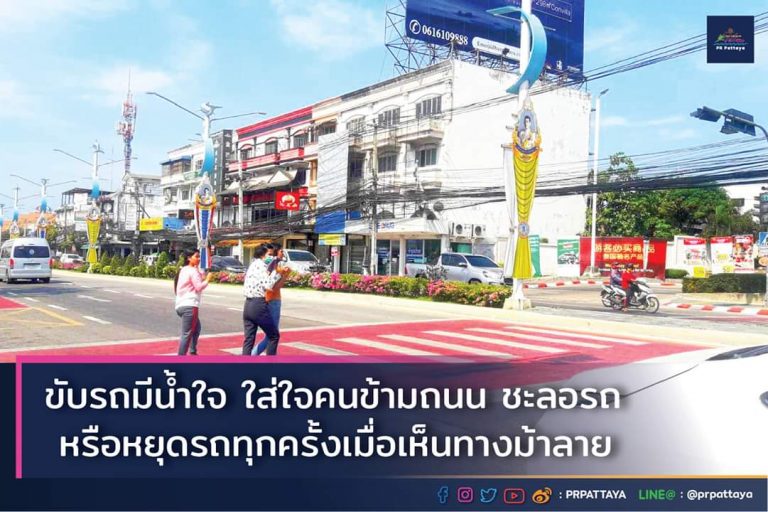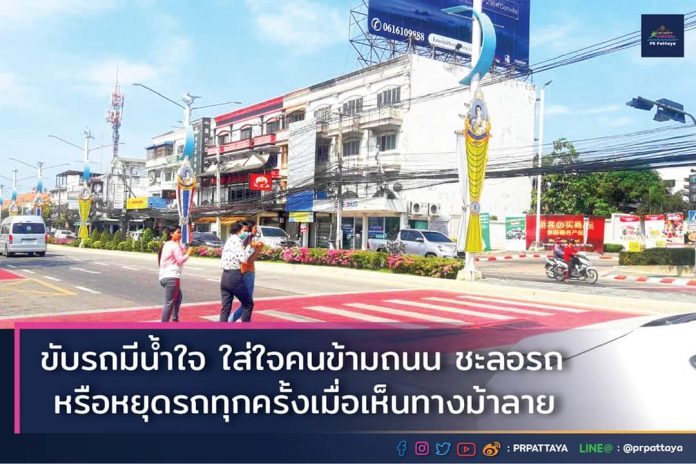 Pattaya-
Pattaya City Hall announced through its social media channels today, January 2, 2020, that they will be focusing on zebra crossings and pedestrian safety as a priority in Pattaya in 2020.
In the past few months the city has repainted existing crossings, added additional ones and set up warning signs reminding drivers to stop throughout Pattaya City.
The city has also painted large stop verbage in Thai on major crosswalks, repaired multiple non functional lights and stationed traffic police during peak times at crosswalks across the city, especially at local schools.
This year, Pattaya has warned drivers that it is Thai law to give right of way to pedestrians at crosswalks and that enforcement will be increased city wide.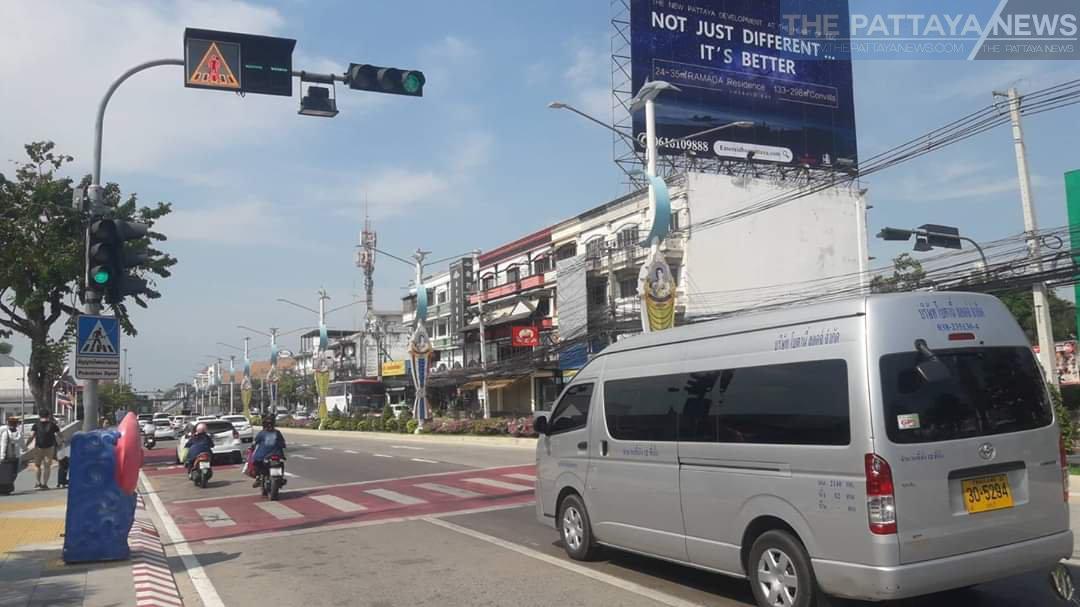 Critics on social media expressed doubt that the plan would work, saying the driving habits that lead to people not stopping need a fundamental education change and that installing signs and repainting crosswalks is not the answer.
Photos Pattaya PR. Story Adam Judd.