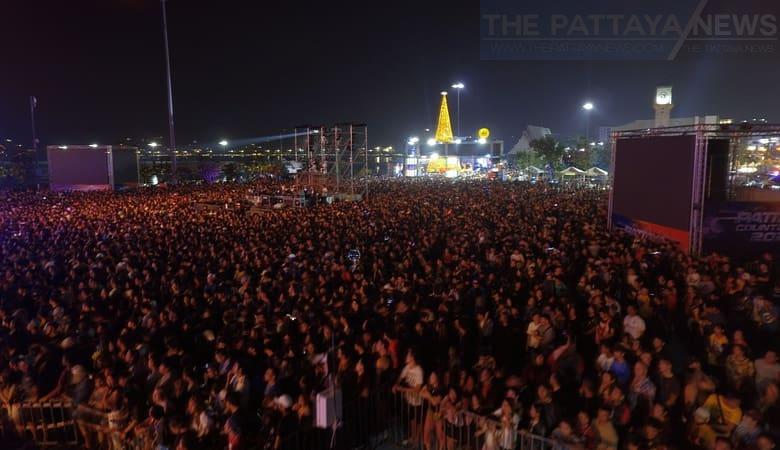 Pattaya-
The New Year was celebrated with a bang and tens of thousands in South Pattaya on Tuesday evening, the last day of 2019.
Featuring a free concert with top Thai bands such as Klear and Boy Peacemaker along with live DJ's mixing hip hop and dance Bali Hai Pier was full of thousands of people, a mix of domestic Thai tourists and local residents along with foreign tourists.
The Pattaya News observed a healthy trade from the local food stalls as dozens of vendors set up a variety of different food items at the official countdown celebration. A massive firework show took place at midnight officially welcoming all to 2020.
Walking Street was shoulder to shoulder most of the evening and The Pattaya News visited many popular establishments on the street, such as Insomnia, Pinup, Stones House, Marine disco, JP Republic, Nashaa Indian Disco and more. All were filled to capacity with some venues so full they were unable to accept any more customers.
Silly string and foam spray were being used in force and a short power outage took place after midnight when a transformer blew out.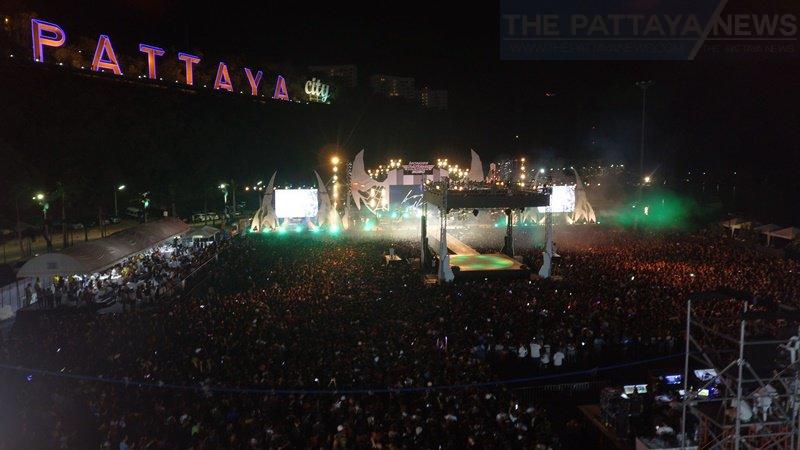 Overall, the event was seen as a success by city officials. Two incidents took place elsewhere in the city last evening as a British national was killed by a firework and a Thai man fell off the far end of Bali Hai Pier intoxicated and drowned. Both incidents can be found on our website.
Pictures by Naew Na, text and story by Adam Judd from The Pattaya News.