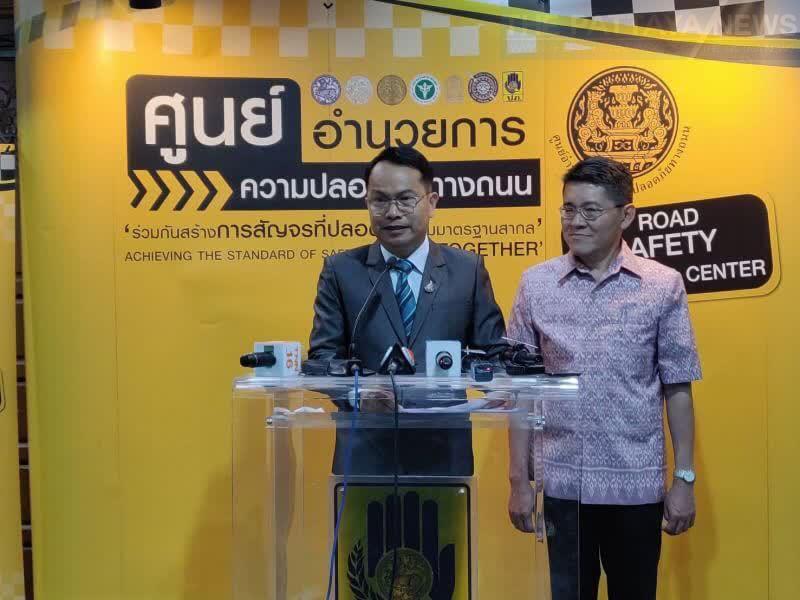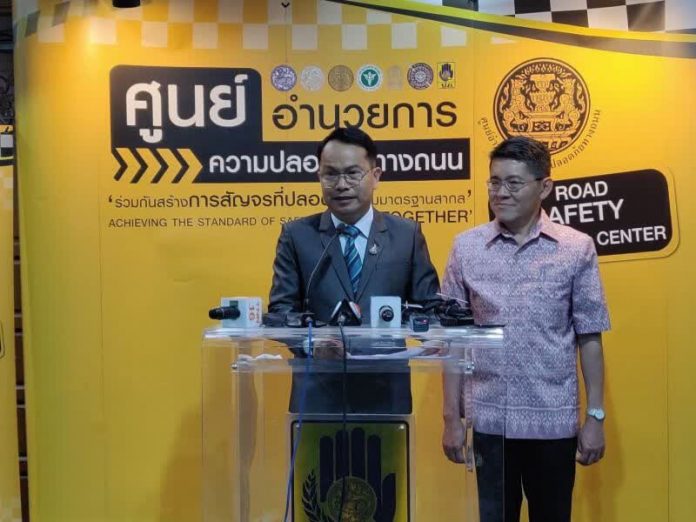 BANGKOK (NNT) – The Road Safety Operation Center (RSOC) is preparing for the mass return of people from their New Year vacations, installing checkpoints on the main roads and maintaining security along the routes.
On Wednesday (Jan 1), at the Department of Disaster Prevention and Mitigation. Mr. Veera KengKasikarn, Ministry of Education's inspector, summarized the accident statistics for 27th to 31st December 2019, revealing that there have been 2,529 accidents, 256 fatalities and 2,588 people injured.
The RSOC is cooperating with provincial authorities to increase checkpoint operations on main roads, bypasses and shortcuts. The RSOC is instructing officers to check the drivers to prevent accidents caused by fatigue and that seat belts and crash helmets are being used.
Moreover, the safety of public transportation is also emphasized, along with the publicizing of transportation information, including traffic conditions, to assist those about to travel.
Lastly, the RSOC would like to ask for cooperation from travelers by following rules and regulations strictly and not to drink and drive or speed to ensure a good start to 2020.