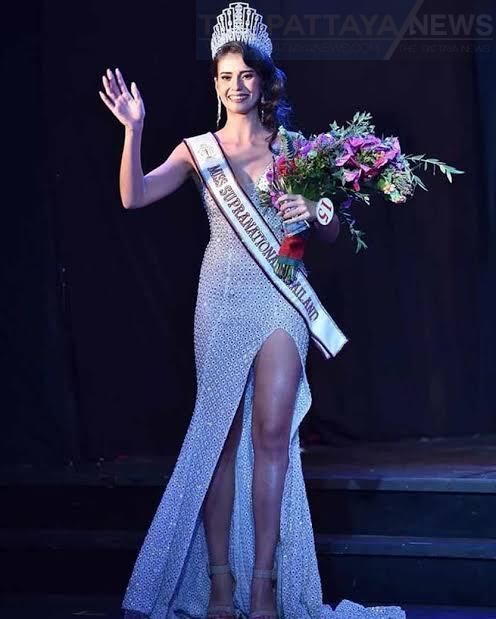 Antonia Porsild was crowned Miss Supranational 2019 today (December 7) beating contestants from 77 countries and becoming the first Thai to be awarded the honour.
Yana Haenisch from Namibia, Jesica Fitriana from Indonesia, Janick Maceta del Castillo from Peru, and Gabriela De La Cruz from Venezuela were named 1st 2nd 3rd and 4th runners-up respectively.
Antonia, who is half Danish and half Thai, was a contestant on the first season of "The Face Thailand" television show in 2014/15. She is currently studying advertising and public relations at Stamford International University.
Miss Supranational is one of five international beauty contests at the grand slam level. The first competition was held in 2009 in the Polish city of Płock.
Other Thai contestants who have done well in the contest are Nanthawan Wannachutha and Parapadsorn Vorrasirinda, named 1st runners-up in 2012 and 2014.
Source: The Nation