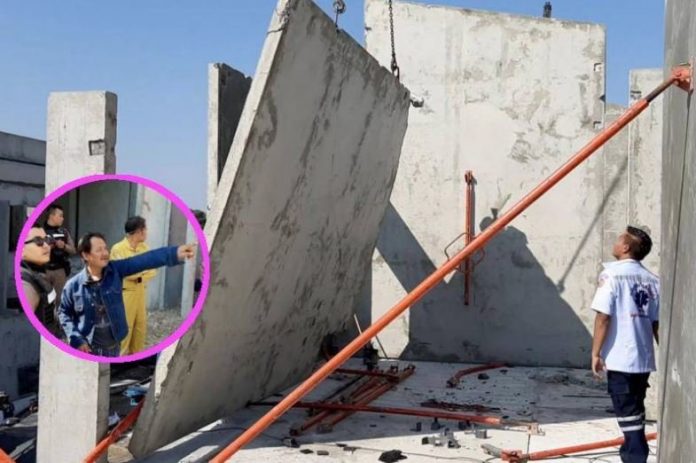 A 36 year old Cambodian construction worker was killed and a 30 year old colleague suffered two broken legs when a ready made wall fell onto them at a housing estate construction site in Bang Plee, Samut Prakan.
Several workers were fixing the wall permanently in place after it had been temporarily secured with metal supports.
The three ton wall on the second floor of a house fell and killed Sith Mao. His work mate was taken to Bang Plee hospital.
The housing estate is in the soi behind the temple of Wat Nam Daeng.
Daily News said that high winds blew when a group of workers were fixing the 4m x 4m wall in place
Source: Daily News