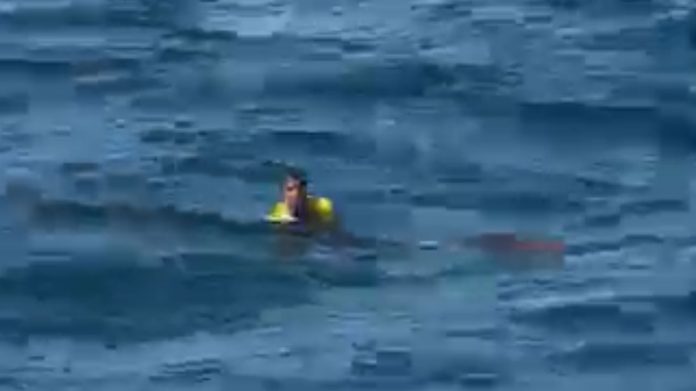 Trat-
The Thai Navy has successfully rescued a 35 year old fisherman from Myanmar this afternoon who was floating in the ocean alone for ten hours near Trat today after falling off a fishing boat the morning before.
The National Marine Preservation Center Region 1 was contacted for assistance after the captain of the fishing boat reported the man missing and after an extended search they could not find him. The man worked legally for a Thai fishing vessel.
Responding to the call and led by Lt. Col. Pathawee Chanthaburi, after several hours they found the missing fisherman alive, but weak.
Mr. Tung Yi, 35, was exhausted and had been floating in the sea in heavy waves and wind since 3:30 AM alone. Sailors from the Navy Vessel sent to assist said it was a miracle the man had survived. Other than exhaustion and dehydration the man was not injured.
Mr. Tung Yi will be taken to a local hospital in Tray as a precaution. He thanked his rescuers and stated that he would be returning to work despite the incident when medically cleared.