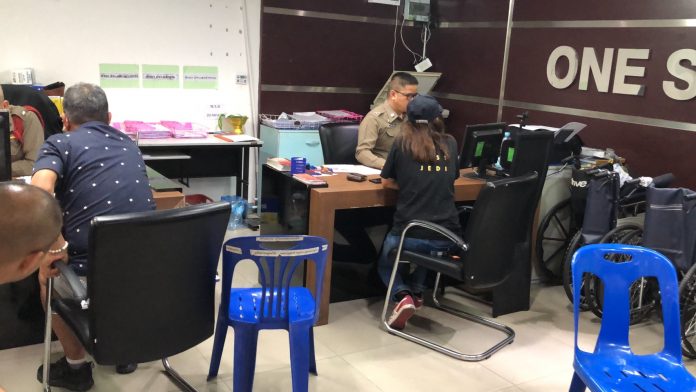 Pattaya –
A female driver has reported to Pattaya police this afternoon after a motorbike driver allegedly stopped on purpose for potential money fraud in front of her car in Pattaya.
The woman, 33 years old, has reported to the Pattaya City Police today about the incident which had happened yesterday afternoon on North Pattaya Road.
The motorbike driver claims he was hit by the car that has the dash cam on the video. The victim claims the motorbike driver had stopped on purpose in front of her car and then demanded money for the fake accident.
When the victim told him that she will call her car insurance and police to investigate the driver sped away.
The victim has warned other drivers to be aware of this incident. She said it was very lucky that the dash cam had recorded what has happened.
Police are searching for the man in the video, which we posted on our YouTube yesterday and can be found on the link below. They believe the man's intention was to attempt to defraud the woman for money.