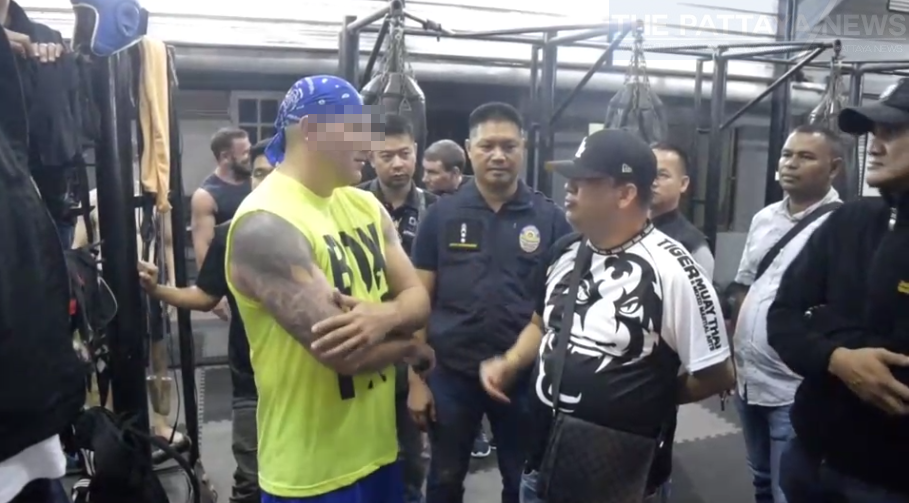 Pattaya –
A wanted Russian fugitive who was working illegally as a boxing trainer in Pattaya has been arrested.
77 kaoded reports that yesterday officers have received a tip-off that the Russian man has illegally been working in Thailand at a gym in Soi Chaiyapruek in Jomtien.
The 41 year old Russian man is identified as Kazbek Alibekov and has been arrested.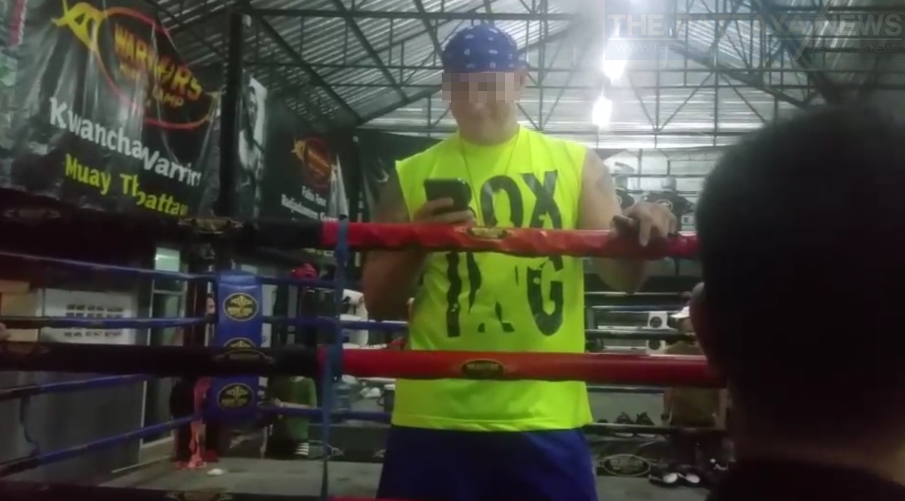 He has been facing charges with illegally working, overstaying and illegally entering the kingdom.
Officers have also found that Kazbek is a wanted suspect for robbery in Russia. He had escaped to Thailand some time back.
Mr. Kazbek was seen to be smiling at the scene of his arrest and denied all charges claiming he's not guilty.
SOURCE: 77kaoded