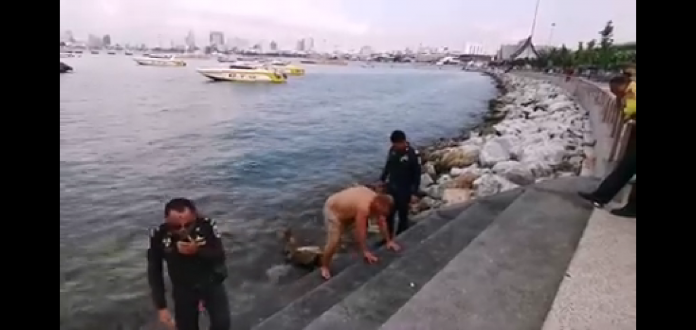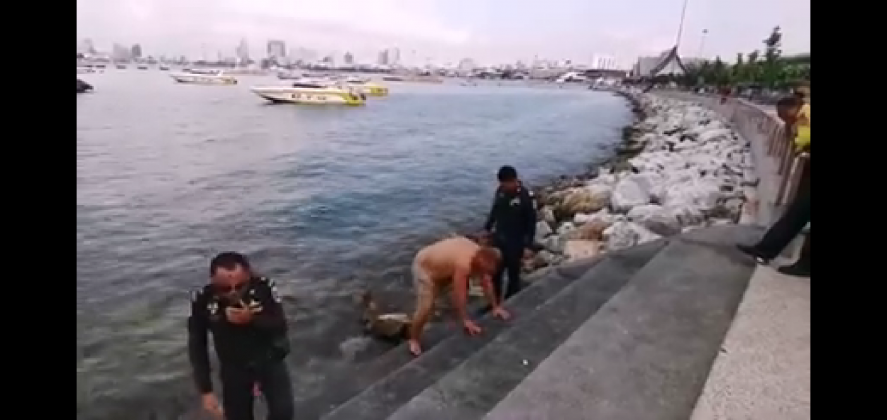 Pattaya –
A Russian man is in custody tonight after he was flashing his genitals at tourists at Bali Hai Pier in Pattaya this afternoon.
The Marine Safety Control of the Pattaya City reports that an intoxicated Russian man was in custody after he was showing his genitals to other tourists and jumping into the water at the Bali Hai Pier.
He was talking in circles and extremely intoxicated. Officers found a card of a resort in Jomtien. He was taken into custody.
Officers reported that the Russian man had already been arrested earlier in the morning on Koh Larn and released after showing his genitals to tourists on the island.
He was taken back to the Bali Hai Pier from Koh Larn but he continued flashing tourists after being released and was arrested again.