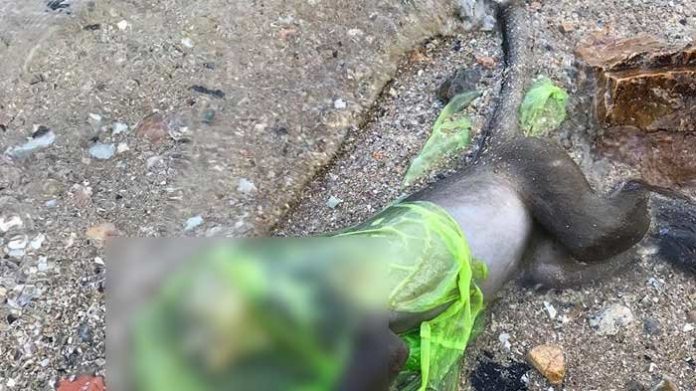 A visitor to the area of Khao Sammuk in Chonburi found a monkey floating in the sea with its head inside a plastic bag. 
They reckoned that the monkey had got its head stuck after being given food in a plastic bag.
It had then fallen into the sea and drowned. They managed to bring it to shore but it was already dead.
Poster Phongphat Veeradeetanon advised people who wanted to feed monkeys just to leave food scattered as plastic bags could be dangerous.
Source: 77kaoded